Private equity firm takes control of Napier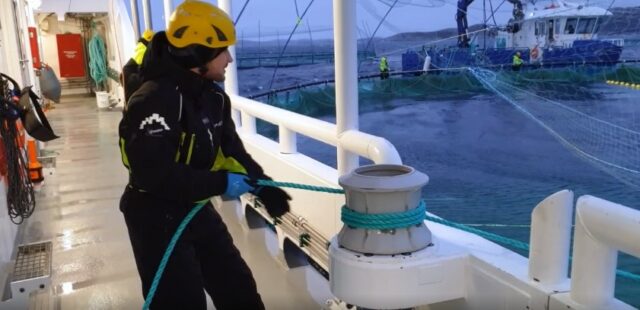 Private equity investor CapMan Infra is investing an undisclosed sum to take a controlling stake in Napier, Norway's leading harvest vessel operator.
Napier has a fleet of six vessels and serves the world's largest aquaculture companies. The company was established in 1995 and is the first harvest vessel specialised shipowner in the world, active in the segment since 2008. Headquartered in Bømlo, Norway, Napier employs approximately 75 people.
Napier is currently owned by the company's key personnel, together with Amar Group and Kverva. Key personnel are reinvesting alongside new majority owner CapMan Infra.
Pekko Haaksluoto, Partner at CapMan Infra, commented: "We are highly impressed with the service quality Napier can deliver to its clients, and believe the company has significant further growth potential. The business also has strong infrastructure characteristics and provides mission-critical services to ensure the safe supply of food. We look forward to supporting Napier in growing the business."
Napier CEO Kjetil Tufteland said: "CapMan Infra has impressed us with their commitment to the harvest vessel concept and continued support for a high-quality service offering to our current and future customers. Having CapMan Infra as our new majority owner provides a solid foundation for further growth and development and we are very excited about the future of Napier alongside our new owner."
The investment is the CapMan Nordic Infrastructure II fund's second investment. CapMan said it meets the fund's stated criteria of promoting environmental and social characteristics. Overall, CapMan said, Napier promotes improved biosecurity and fish welfare in the salmon farming industry and reduces the GHG emission footprint per kg of harvested salmon compared to traditional wellboats.