Potential for by-product in feed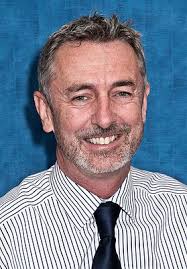 IFFO, the Marine Ingredients Organisation, said an estimated 35 million tonnes of raw material could be available for marine ingredients production, should all by-product be collected.
This increases to a total of 45 million tonnes being available in 10 years' time, with the increase principally coming from the growth in aquaculture and the availability of by-product from processing aquaculture species, IFFO said in its first annual report, published today.
Currently, nearly 20 million tonnes of raw material are used annually in the production of marine ingredients.
Future availability of fish oil is not predicted to rise proportionately, as a large proportion of aquaculture product is likely to have a low oil yield, with freshwater species dominating growth in Asia.
The findings came from a project on by-product use in fishmeal and fish oil production, commissioned in 2014 and led by Professor Dave Little at Stirling University.
The project was to provide an analysis of raw material availability and estimates for the global quantity of fishmeal and fish oil that could be produced assuming that all by-product could be utilised as raw material.
The figures provided by this research will help to inform discussions about the future development of the industry, and are important in emphasising the increasing contribution that by-product will make to raw material supply, said IFFO.
The organisation's report also gives summaries of core areas of IFFO's work, including stakeholder engagement, technical projects and market research.
It was another busy year, with IFFO hosting three hosted member events, attended by 869 delegates in total; 90 market reports, 24 of which focused on the fast growing Chinese market; and the pioneering research from Stirling University.
In 2016, IFFO expanded its methods of data collection by gathering production and/or trade annual data for 109 countries; monthly data for 30 countries and weekly data for around 10 countries.
Data is collected from multiple sources to ensure accuracy, with the most important source being IFFO's members, which represents more than 50 per cent of the total world production and between 75 per cent and 80 per cent of the total annual trade of marine ingredients worldwide.
Director general Andrew Mallison (pictured) said: 'This report is intended to give an overview of who we are, what we have delivered in 2016 and what we are trying to achieve in future.
'We look forward to producing more reports of this kind in the future to draw together all IFFO's important work.'
IFFO will present the report to members at this week's annual meeting in Barcelona, which will be attended by 157 members from 27 countries.