Plan to build salmon farm on former smelting site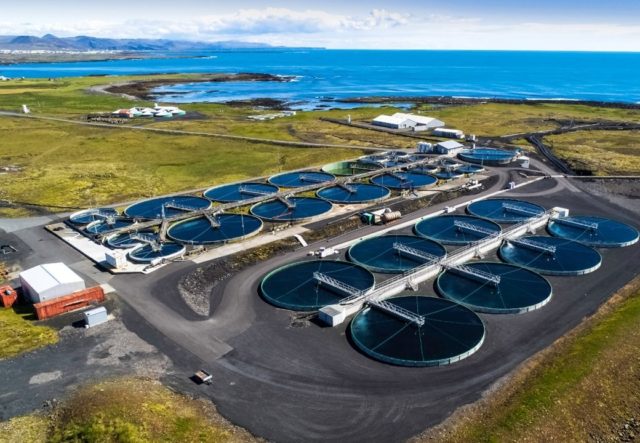 Iceland's largest fishing company has unveiled a plan to set up a salmon farm on a former aluminium smelting site. The move signals the company's intention to embark on an extensive expansion of its aquaculture business.
The Samherji group has issued a statement that one of its divisions, Samherji Fish Farming, and aluminium smelter Norðurál, have signed a letter of intent about purchasing Norðurál's assets in Helguvik, a small cove near the capital Reykjavik, with a view to Samherji starting salmon farming on the site.
The proposed sale price has not been disclosed, but the total project investment is likely to be more than £120 million.
The statement said that Samherji had begun a preliminary study of conditions for salmon aquaculture in the area, with the results expected before the end of the year. The area was once used for aluminium smelting.
Samherji's aquaculture business is still modest by international standards. It is mainly focused on land farming and at 3,800 tonnes annually, is the world's largest producer of char, a form of trout. The company also produces about 1,500 tonnes of salmon.
The company has already held meetings with local civic leaders about its plans. Their reaction is not known, but generally aquaculture investment is welcomes by such local communities because it provides jobs and help boost the economy in places where conventional fishing activities may have ceased.
Jón Kjartan Jónsson, managing director of Samherji Fish Farming, said: "Samherji Fish Farming is interested in farming salmon in a land-based facility and is considering the location of Norðurál's assets at Helguvík.
"In the coming weeks, we will review the preconditions and possibilities for salmon farming in the area before any further decisions are made."
With a large conventional deep sea trawling and fish processing sector, Samherji is also one of Europe's largest fully integrated seafood businesses, with extensive international interests, including England and Scotland.
With growing pressure on fish stocks, it is one of a growing number of traditional fishing companies moving into aquaculture as a way of ensuring both long term growth and security.