Pilot finds data sharing can make seafood supply chains work better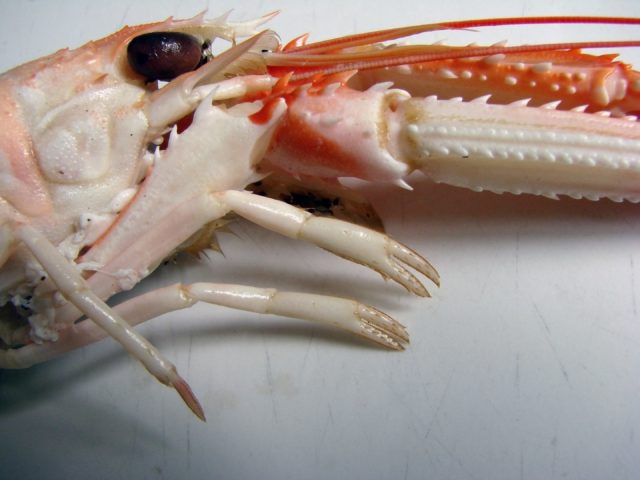 A "digital one stop" approach can help make data sharing throughout the seafood supply more effective, a pilot study carried out by Fisheries Innovation & Sustainability with industry body Seafood Scotland.
Although the initial studies involve two catch fishing sectors – haddock and nephrops – the potential application to farmed seafood is clear.
Fisheries Innovation & Sustainability (FIS) is a coalition of experts driving strategic innovation for a prosperous and sustainable UK seafood industry, governed by a board, consisting of The Fishmongers' Company, public sector body Seafish, Young's Seafood, M&S and Sainsbury's.
FIS said the innovative, FIS-commissioned pilot project has laid the foundations for supply chains across the UK to trial greater transparency, adapting the technology to their own, specific needs.
"Digitalisation" in seafood is information captured on a digital platform, shared under a set of permissions with selected stakeholders, to improve efficiency, value and traceability in supply chains.
Collaborating to test how current, ad hoc data collection could be improved by a coordinated approach, FIS and Seafood Scotland worked together to develop a project whereby seafood supply data is captured once, but made available for use as many times as needed by different users – in science, markets, certification, and management.
This seafood data "one stop shop" focused on two iconic Scottish species, nephrops (langoustines) and haddock, and it was delivered in pilot form by digital traceability experts Verifact. Verifact harnessed existing technology to enable automatic data transfer, and looked at opportunities to enhance the competitive position of seafood through improved traceability and provenance. The project provides practical examples of how this technology can add value to seafood supply chains.
Matthew Hurst, Nephrops Programme Manager, Seafood Scotland said: "Improving Data Management is a key strategy within the Scottish Nephrops Programme. Seafood Scotland and the Nephrops Programme board were delighted to work with FIS on improving our industry's data management. With growth of consumer interest in traceability, this collaborative project looks to future-proof our industry against the pending requirements of a fully transparent supply chain."
The pilot studies used secure cloud-based databases to allow fishing and processing businesses to upload and share information. A key finding from the project is that often businesses do not understand what type of information is required by others in the supply chain, and why this is important – for example, to meet certification standards or customer requirements.
FIS Executive Director, Kara Brydson, said: "Digitalisation is a complex area, and we wanted to sense-check where and how it provides practical benefits to seafood companies – as well as understand the existing barriers to supply chain transparency. Data sharing will not thrive if it adds pressure to already very busy workplaces without any payback. The project has highlighted where there can be clear advantages – for example, helping seafood suppliers meet particular buyer requirements. Now businesses can test how data sharing could help them meet the specific needs of their supply chains, using the foundations we have laid with this project".
As part of the outputs of the project, a 'toolkit' has been developed that can be used to support future data sharing projects. This includes:
A Vessel Details Database to capture information on sustainability and labour practices and policies.
A Processor Portal to upload data in line with Global Dialogue on Seafood Traceability requirements.
A suite of data sharing agreements to set out how the data collected is processed and utilised.
A pre-project checklist to help potential participants gauge if they are ready to test digitalised data sharing.
Frank Fleming, CEO of Verifact said: "We were delighted to work with all the industry leaders who contributed to the project. The seafood sector is always progressive in terms of investing in new technologies and ideas. This is the first time a project like this has been trialled in these supply chains. The infrastructure needed to scale-up this project or develop new projects is in place, and we hope it acts as a stepping stone for future digitalisation projects."