PhD to probe effects of lasers on sea lice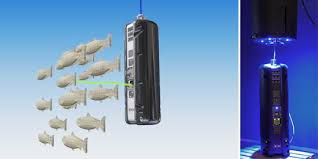 A FULLY funded PhD investigating the effects of laser technology on sea lice is being set up by Stirling University and Stingray Marine Solutions.
Applications to the programme, which will be based at Stirling's Institute of Aquaculture, close on January 21.
The Stingray laser has proven to be an effective tool in the control of sea lice since it came on the market in 2014, and sales of the units have increased steadily in Norway.
The first lasers were deployed at Scottish sites in 2016 and the company expects to deliver more this year.
The technology, implemented by camera and computer vision for removing sea lice directly from the fish, is believed to have great potential in the global aquaculture industry.
The aim of the collaborative four-year PhD programme, part of the IoA's Parasitology Research Group, is to test the general performance (lice removal) of laser technology following a series of lab-based and field experiments.
The work will be mainly carried out in Scotland; however, short periods in Norway may be required if necessary.
The efficiency of the system will be studied for both sea lice species species (Lepeophtheirus salmonis and Caligus elongatus), for different stages of development and for different sizes.
The series of trials will generate data on the efficacy of laser technology in salmon farming and also evaluate the effect on the health and welfare of the treated fish.