Ozone treatment means better water quality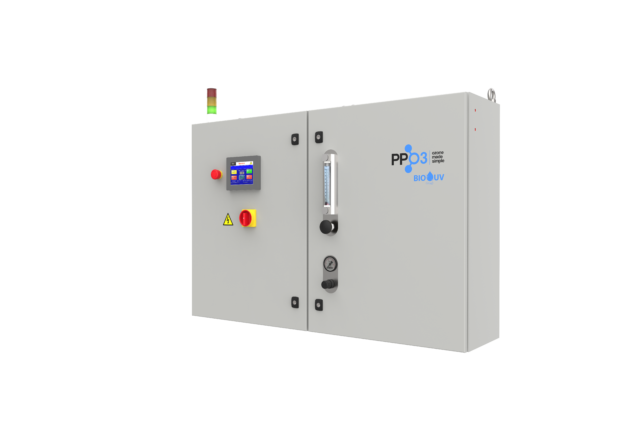 In 2019, the entry into the global aquaculture market by BIO-UV Group,
a water treatment specialist for over 20 years, took a further step forward with the acquisition of Triogen®, the Scotland-based manufacturer of UV,
Ozone and AOP systems.
Ozone is a simple and effective way to break down particles and remove contaminants in water recirculation systems used in aquaculture.
It is an oxidative process that disinfects and oxidises organic and inorganic pollutants, while increasing the concentration of dissolved oxygen in the water. The result is exceptional water quality and improvements in both the quality and quantity of fish production.
By keeping the water clean, aquaculture operations can optimise the renewal of water in ponds, therefore reducing water consumption. BIO-UV Group provides a range of high-quality systems for recirculating aquaculture systems (RAS) and wellboats.