Oyster Pod saves space and time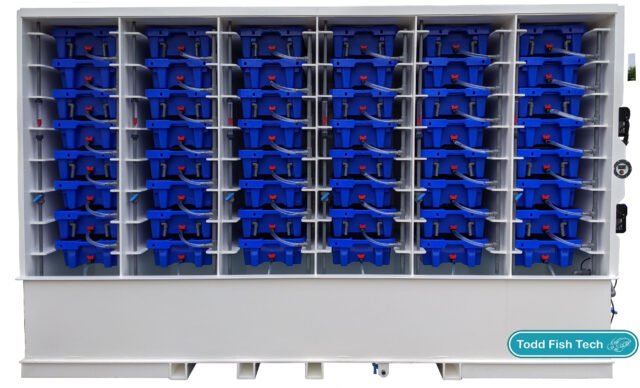 Todd Fish Tech has developed a new, unique, stacking bivalve purification system. The Oyster Pod uses less than half the floor space of purification tanks and between purification cycles the seawater can be drained into the integrated sump at the turn of a valve. This means no more siphoning water, spare tanks or puddles creating a slip hazard. The Oyster Pod has been very popular with customers, with a large number of repeat sales and fantastic feedback. It can be used for oysters, mussels, clams or razors.  Sizes range from 1,000 – 6,000 oyster capacity.
See www.toddfishtech.com for more information.