OTAQ reports good profits growth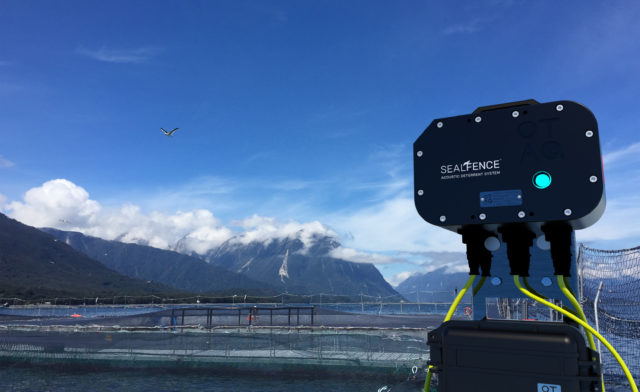 Marine technology group OTAQ has reported a strong increase in revenue and profits for the year to 31 March 2021.
OTAQ, which makes the SealFence deterrent system as well as a variety of monitoring and analysis technology for the aquaculture sector, has reported an 18.5% increase in revenue, year on year, to £4.05m (2020: £3.42m) and a 17.3% increase in gross profit to £2.3m (2020: £1.96m). EBITDA was up to £542,000 (2020: £451,000).
The company also reports cash balances of £3.1m following the drawdown of a five-year £2m CBILS (Coronavirus Business Interruption Loan Scheme) facility.
During 2020/21, OTAQ acquitted the trade and assets of electronic systems design business ROS Technology, added revenue-generating contracts and made a strategic investment in Minnowtech, taking 15% of that company's equity.
New product development included the live plankton analysis system for detecting algal blooms, in partnership with Blue Lion Labs LLC, and entering the shrimp biomass detection market through the investment in US-based Minnowtech.
Alex Hambro, Non-Executive Chairman of OTAQ plc, commented: "Despite the general market backdrop and challenges, this was still an extremely productive period for the Group with positive movement across all of our key financial metrics. Importantly we continued to position ourselves for future growth, having invested in broadening our product suite and reach.
"We remain excited by the growth potential and new products that we are developing as we focus on increasing our market share as well as diversifying our geographic reach and revenue streams. We are building a strong portfolio of innovative aquaculture products focused on reducing production risks as well as increasing yields and sustainability, and are confident that the long-term market fundamentals remain strong. We are also well funded to continue investing in our product base and to consider any further acquisitions we view as a good fit."