OTAQ looks to raise £3.6m through share issue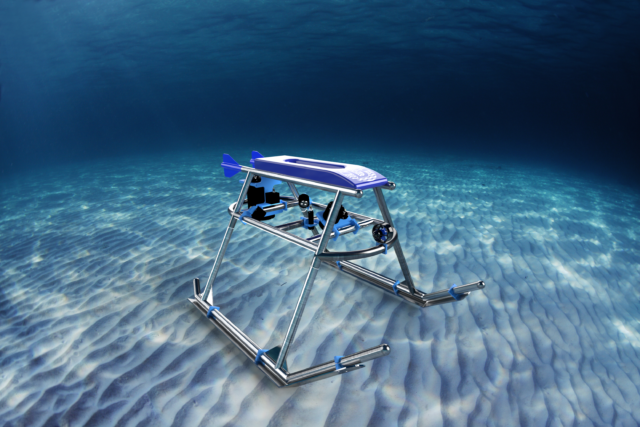 Marine technology business OTAQ is looking to raise up to £3.6m by issuing new shares. It has also announced plans to switch its share listing from the London Stock Exchange to the AQSE Growth Market.
OTAQ is focused on geotracking, offshore technology and aquaculture. In terms of the latter it is probably best known for its SealFence acoustic deterrent devices (ADDs) – which are part of a category of predator deterrents currently suspended from use in the UK, although they are deployed in some locations elsewhere – but the company also distributes the Sensor Globe to fish farms in the UK and Chile, and it also offers a wireless water quality monitoring system provides continuous 24/7 logging of a wide range of environmental parameters, including harmful algal blooms.
The company today announced that it has raised £2m by way of a firm placing of 50,000 shares at an issue price of 4p per share. OTAQ is looking to raise gross proceeds totalling up to £3.6m through a placing to institutional and other investors, an open offer to qualifying shareholders and a Broker Option, all at the 4p price for ordinary shares.
Meanwhile, OTAQ also announced plans to delist from the London Stock Exchange Main Market. Instead, its shares are to be traded on the Aquis Stock Exchange ("AQSE"), also based in London, which is a primary and secondary market for equities and debt securities for innovative SMEs (small-medium-sized companies). OTAQ's shares will be traded on the Access Segment of the AQSE Growth Market and its debut is expected in early November.
The company is also set to appoint two new board members, subject to the AQSE listing: accountant Giles Clifford as a Non-executive Director and Harald ("Harry") Rotsch as Chief Technology Officer (CTO).
Rotsch founded technology business MarineSense, which was acquired by OTAQ in 2018 and renamed OTAQ Offshore Limited, with Rotsch as Technical Director. Chris Hyde, OTAQ's former CTO, left in August this year to become Managing Director at ScanBio Marine Group.
Phil Newby, Chief Executive Officer of OTAQ, said: "Through proprietary engineering and via acquisition, OTAQ has created a skill base and leading portfolio of products with significant growth potential.  We see opportunities for these technologies within the global aquaculture, geotracking and offshore sectors where applied innovation gives significant safety, productivity, welfare and competitive advantage opportunities to customers.
"These three target sectors of aquaculture, geotracking and offshore have shared characteristics to enable technology transfer and access to a global customer base which has very exciting potential.
"With a strengthened board and balance sheet we look forward to building a profitable and cash generative business."