Oslo names new fisheries minister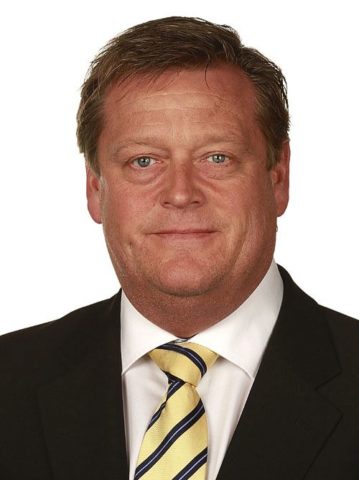 HARALD Tom Nesvik, who has written extensively about the seafood industry, was named as Norway's new fisheries minister today.
He replaces Per Sandberg who resigned following intense political pressure since taking a holiday in Iran last month with his new Iranian girlfriend.
Sandberg has been under fire for the past two weeks, not as a result of his new relationship with Bahareh Letnes, but because of his choice of country.
Iran is being blacklisted by the United States, Norway's fourth largest salmon market, and Donald Trump has warned that anyone doing business with the country will be sanctioned by the US.
It then emerged that Sandberg broke strict security rules by taking his government issue mobile phone with him. Senior ministers are supposed to leave their official phones at home when going on holiday. It also emerged that the prime minister, Erna Solberg, was not informed about the visit until after he had left.
Nesvik is a member of the same Progress Party as Sandberg and is thought to have worked for the world's largest wellboat company, Sølvtrans.
He is also expected to broadly follow the same progressive policies as his predecessor.
A man of considerable political and administrative experience, he was widely tipped to become fisheries minister earlier this year when Sandberg was appointed justice minister, but Sandberg decided to hold on to both posts, saying fisheries was the only job he wanted.
Nesvik (pictured) started as a local politician for the Progress Party in his home town of Ålesund, where he sat in the city council for more than 20 years.
He was elected to the Storting (Norway's parliament) in 1997 and has held several important posts, although none of them were ministerial.
He marked himself primarily as a health politician. As deputy representative, he has been the chairman of the Storting Health and Care Committee, deputy chairman of the nutrition committee, taken the chief course at the Armed Forces College and has been a delegate to the UN twice.
Nesvik is a graduate in export marketing for fisheries, and has written about the fishing and fish farming industry.
He has refused to comment publicly so far on his appointment.