Oslo backs down on salmon tax shareout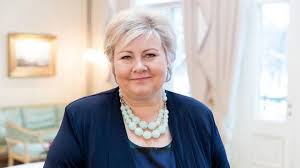 THE Norwegian government appears to have relented to pressure and agreed to pay the country's fish farming communities millions of kroner extra under its new salmon tax plans. Last week in an unprecedented revolt up to 70 regional mayors protested to Oslo that its new proposals would leave them at least a billion kroner worse off than under the current Aquaculture Fund scheme.
The country's fish farming companies are still not happy that they have become victims of a new tax, but agree that this latest charge is preferable to the 40 per cent levy on profits proposed by an independent committee last November, a move which has since been rejected. In its place Oslo came up with a plan last month to levy NOK O.40 (40 øre or cents) per kilo on all salmon and trout produced.
Under a bill to go before Norway's Parliament, these local councils will now receive a higher payment of NOK 2.25 billion (£187 million) this year and NOK 1-billion (£83 million) in 2021, making a total of NOK 3.25 billion ( £270-million) over the next two years, NOK 1.25 billion or £104 million more than Prime Minister Erna Solberg's Conservative coalition had initially proposed.
The government said at the time the share out should be 75 per cent to the state and 25 per cent to the municipalities. But in a major concession it has changed the ratio to 40 per cent for local communities and 60 per cent going into national coffers, starting from 2022.
The right wing FrP or Progressive Party, which was part of the coalition until January this year when it broke away in a row over immigration, had threatened to defeat the Government plan before a compromise was agreed. The FrP said: 'This change of heart means that even more money will now be going to the local areas.'