OptoScale raises $4.1m for growth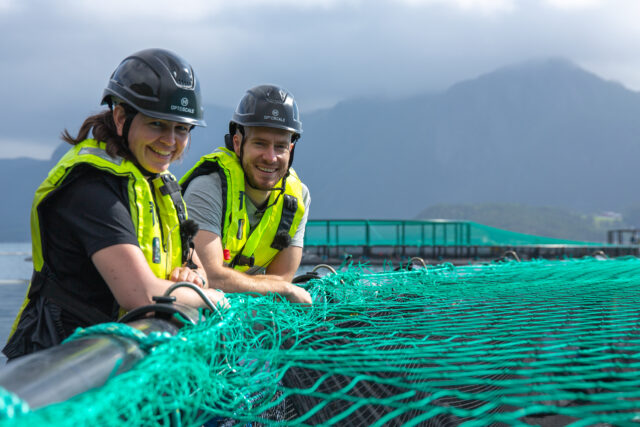 Underwater sensor business OptoScale has raised $4.1m (£3m) to scale up its operations and expand to Australia, Chile and Iceland.
OptoScale, based in Norway, sells real-time monitoring equipment for fish farms. The company already operates in Norway, Scotland and Canada and its technology enables remote monitoring of data, including accurate and real time average weight as well as detection of welfare issues like wounds, deformations and lice.
Using artificial intelligence and machine learning, OptoScale's technology means that producers can now assess up to 200,000 fish each day compared to around 50 to 100 fish using conventional approaches, the company said. An underwater camera is submerged in each pen and sends real-time measurements guaranteed to be accurate within 3% on a daily basis.
The lead investor for the latest funding round is SWEN Capital Partners, which has invested through its Blue Ocean fund. Additional funds were invested by Skagerak Maturo, an early-stage venture capital firm. The company's previous main equity investor was CoFounder, a Trondheim-based early stage investment company, which has retained its shareholding.
Christian Lim, co-Managing Director of the fund, said: "Fish farming is a huge growth market, yet to realize its potential, the industry needs to considerably improve productivity while solving fundamental sustainability issues. OptoScale provides critical technology to achieve both."
OptoScale's Chief Executive Officer, Sven Jørund Kolstø, said: "Aquaculture being a relatively young sector makes it ripe for innovation. Before, farmers would have to get in boats once a week or month and manually assess a small selection of fish by hand. Not only is this laborious and stressful for the fish, it is also quite imprecise.
"OptoScale is well positioned to be the winner in the race for market share, and the company aims to have installed 2,000 units in use with customers by 2027. This will come from doubling our current work force to 40 people by 2024, including roles already now open across a range of functions."
Ragnhild Hollup, the company's CTO, added: "In the future, fish farmers will need to spend virtually no time trying to understand what is going on in the fish pens in the water. All of the data they need will be at their fingertips, meaning that their time may be used for clever decision-making, not tedious sampling."