Omega-3 from algae 'breakthrough'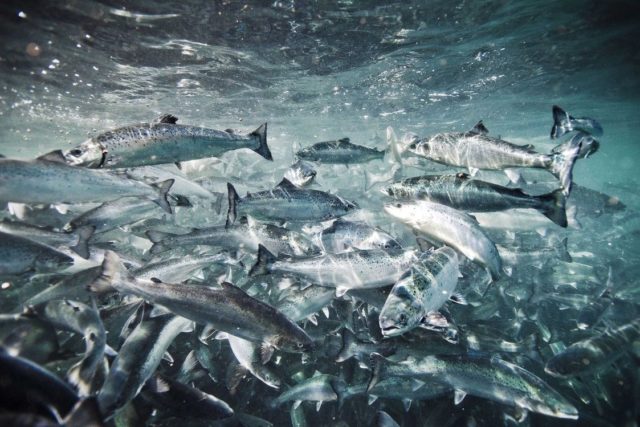 AN alternative source of omega-3 produced from marine algae has been described as a breakthrough for the aquaculture and pet food sectors.
A joint venture between Royal DSM and Evonik was announced today and the companies plan to build a commercial scale production facility in the United States.
DSM Nutritional Products and Evonik Nutrition and Care will each hold a 50 per cent share in the joint venture and co-own the production facility, which will be built at an existing site of Evonik and is expected to come on stream in 2019.
The joint venture plans to invest around US$ 200 million in the facility over two years.
The initial annual production capacity will meet roughly 15 per cent of the total current annual demand for EPA and DHA by the salmon aquaculture industry.
Evonik's and DSM's highly concentrated algal oil will enable the animal nutrition industry to keep up with the increasing demand for these two essential omega-3 fatty acids without endangering fish stocks, said the companies.
The set-up of the joint venture, to be named Veramaris and headquartered in the Netherlands, will be finalised subject to regulatory approvals and other customary closing conditions.
To date, DSM and Evonik have successfully produced pilot scale quantities of the algal oil at DSM's production facility in Kingstree, South Carolina.
Customers will be able to receive sizeable quantities of the product for market development while the construction of the new manufacturing plant is underway.
DSM has expertise in the cultivation of marine organisms, including algae, and long established biotechnology capabilities in development and operations, while Evonik's focus has been on developing industrial biotechnology processes and operating competitively large scale manufacturing sites for fermentative amino acids.