Oil spill fears over sunk feed boat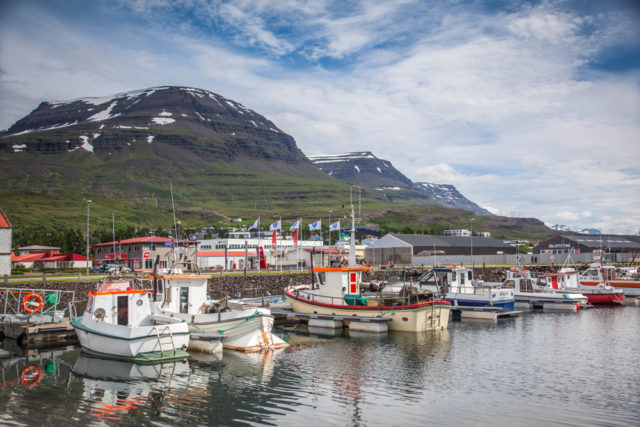 Coastguards in Eastern Iceland are today assessing the environmental situation after a large feed boat, containing 10,000 litres of fuel oil, sank during a severe storm at the weekend.
The 25-metre long vessel Muninn was based in Reyðarfjörður and is owned by the salmon farming company Laxi Fiskeldi.
It now lies more than 35 metres deep at the bottom of the sea, although it is close to land.
The immediate threat is from its diesel fuel, but there is some relief that it does not contain heavy black oil.
Iceland was hit by heavy storms over the weekend which included strong winds, high tides and severe icing. Water is thought to have got into the vessel which caused it to list and sink very fast. No-one was on board.
The coastguards said the anchors are still in place so there is no immediate risk of it drifting and becoming a danger to other shipping in the area.
Laxar Fiskeldi said it is looking at raising the boat once normal weather conditions return. Divers are also expected to go down to find out if there has been any serious damage and ensure there is no leak of its diesel oil.
Home to a former whaling station, Reyðarfjörður is nearly 20 miles long and is one of Iceland's fastest growing salmon farming areas with considerable further investment planned.
Heavy storms are a regular feature in Iceland during winter. It is almost a year since a salmon farm owned by Arnarlax (now Ice Fish Farm) was severely damaged on the western side of the country. The company lost around 100,000 fish at a cost of more than £2m.