Ohad Maiman steps down as Kingfish CEO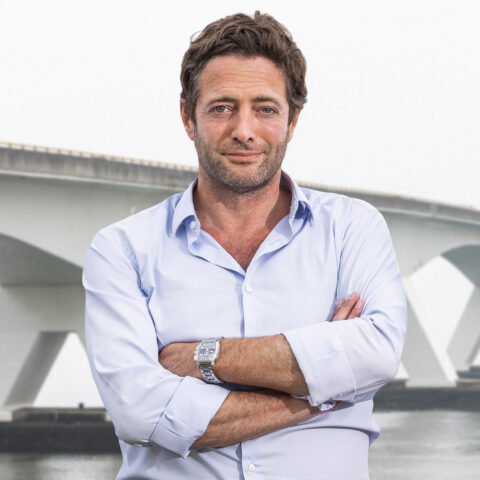 Ohad Maiman, the founder of the yellowtail fish farmer The Kingfish Company, has stepped down from his role as chief executive of the business.
The surprise announcement comes just days after Kingfish announced a big rise in sales and successful completion of the final hurdle for its US farm project in Maine.
In a letter to staff, Maiman said he would transition from his role as CEO into an advisory position where he will continue to support Kingfish as "an active founder".
He also pledged continued support for the US development, "providing counsel to management and then board and remaining committed to Kingfish's ongoing success".
The letter to staff continues: "Building The Kingfish Company over the last seven years from a PowerPoint presentation to a sector leader as founder/CEO has been an honour and a privilege.
"I am immensely proud of how far we have come in proving the business case for land based Yellowtail Kingfish, and grateful to have had the chance to work with some of the most talented and capable professionals in the business.
"As the company developed through the start-up and scale up phases and has reached a mature significant operational scale with proven sector leading KPIs (key performance indicators), and with a strong leadership team in place across our vertically integrated departments, I have decided that now would be a good time to hand off the CEO role, and have worked closely with the board to ensure a smooth transition."
Maiman concludes: "I will continue to closely advise management and the Board and support The Kingfish Company as it continues to build on its first mover position and deliver on its immense expansion potential, and will personally look to develop and support other disruptive technologies and species in the sector."
Executive Chairman Hans den Bieman will serve as interim CEO while the search takes place for a long-term replacement. A former CEO of Marine Harvest, he has worked closely with Maiman since the beginning of the company and is also the owner of Sealand Aquaculture.
Den Bieman said: "Over the last seven years I have worked closely with Ohad and was thoroughly impressed with his vision, relentless hard work, and his ability as founder and CEO to build and grow the company from an idea into an industry leading full-scale international operation.
"This is a natural evolution for a founder that has brought the company to a strong and healthy position, and as interim CEO I will work closely with Ohad through this transition period, while supporting the company's solid operation until a permanent replacement has been identified."