Oceanic Seafoods founder completes buyout deal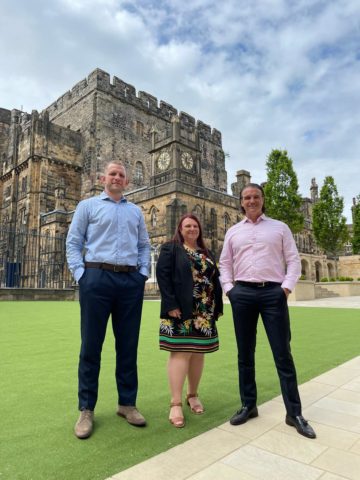 Frozen fish business Oceanic Seafoods has been bought out by its founder after its 50% shareholder Three Oceans was taken over by the European arm of Japanese seafood giant Nissui.
Lancashire-based Oceanic Seafoods imports and exports wild frozen and sustainably sourced seafood, including Atlantic and Pacific salmon, working with accredited factories and catching vessels throughout the world with a focus on the North Atlantic, Pacific Ocean and Barents Sea.
Operating out of Lancaster, over the past 11 years, the business has grown internationally, establishing offices in Mar Del Plata, Argentina, and Qingdao, China, exporting across Asian markets.
The company was previously co-owned by its managing director and founder, Jim Welsh, and seafood processor Three Oceans, but Welsh has now acquired a 100% stake in the business. Nippon Suisan (Europe) BV, a subsidiary of Tokyo-based Nippon Suisan Kaisha Ltd. (Nissui), acquired a 75% stake in Three Oceans earlier this month, effectively taking control of the UK firm
Welsh was assisted in the buy-out by law firm Napthens and the deal was financially supported by HSBC.
Welsh said: "It's an exciting time for the business. This move to complete ownership will allow us to be more versatile, grow existing UK customer sales and develop our offering in international markets such as the Far East and US markets. It will provide even greater flexibility for our multinational export team and opens a lot of new doors for us."