Ocean 14 backs tilapia farmer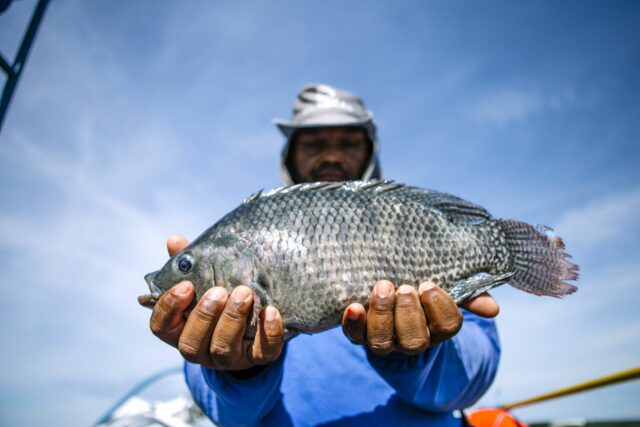 Blue economy investor Ocean 14 Capital has put more than €10 million (£8.76m)  into Tilabras, a Brazilian tilapia farmer.
Ocean 14, which is based in London, said tilapia is one of the world's most sustainable forms of animal protein.
Tilabras Aquaculture Ltda. is a leading vertically integrated white fish farming producer in Três Lagoas, Mato Grosso do Sul in the south of Brazil. The company says its fish are raised with no contaminants, antibiotics, growth hormones or added chemicals.
Tilabras founder Nicolas Landolt said: "Ocean 14 Capital's expertise, knowledge, and the fund's ability to execute will help us enhance growth while improving resource efficiency.  The period ahead of us is one of great expansion and development and we must do so with an ever-stronger commitment to sustainability. We are looking forward to building our hatchery and breeding operations, as well as the expansion of our farming and processing plants."
The Ocean 14 Capital fund focuses primarily on investing in growth-stage businesses. It is aiming that around two thirds of the fund will go to companies based in Europe, with the remainder aimed to be used to invest in the rest of the world.
Francisco Saraiva Gomes, founding partner and chief investment officer at Ocean 14 Capital, said: "Our partnership with Tilabras continues Ocean 14 Capital's direct focus on the intersection of sustainability and finance, creating impactful, industrial platforms enabling measured, sustainable growth of one of the most efficient forms of protein production on the planet.  Ocean 14 Capital is proud to partner with a group that is aligned with our convergent approach to both financial and natural capital.
"The fund's capital will be used to expand Tilabras' farming base, increasing capacity and efficiency of production, as well as continuing the vertical integration of the group to a new processing plant and hatchery. Tilapia farmed inland in high carrying capacity man-made sites is the most sustainable alternative to whitefish caught from the ocean. The fund's investment in Tilabras supports the Company's vision to become the lowest "natural-cost", at-scale producer, of white fish in the world."