NZ King Salmon hit by heavy mortalities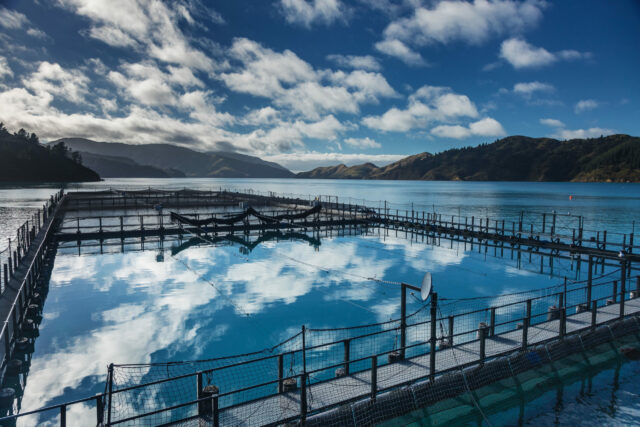 New Zealand King Salmon, the country's largest salmon farmer, suffered heavy mortality rates last year, its annual report has revealed.
It has also reported a loss of NZ $73m (£37.6m) in the 12 months to January 31st 2022, against a loss of NZ $7m (£3.6m) in the previous 12 month period.
This was despite an increase in sales from 6,380 tonnes to 7,672 tonnes. Revenues rose from NZ $152.3m (£76m) to $174.5m (£87m)
The company said: "The 2022 financial year has been challenging for the company due to issues with the wider environment, including increased mortalities and the ongoing Covid-19 pandemic.
"This has caused us to reassess our strategies to create a more secure platform for future expansion. The company is undergoing a capital raise to strengthen its balance sheet and we are initiating structural changes to our farming model to combat rising fish mortalities. We are confident these initiatives will put us on a better footing and we remain positive about the future."
The report continues: "Unusually early elevated seawater temperatures were a major factor behind high mortality rates, with the marine heatwave during summer associated with a La Niña event, resulting in a $20.8m negative impact on profitability.
"The company has traditionally farmed salmon all year round in the Pelorus and Queen Charlotte Sounds, as well as Tory Channel, in the Marlborough Sounds. The bulk of mortalities have occurred when farming through the summer in the Pelorus or Queen Charlotte Sounds. To combat the continuing effects of climate change, we plan to fallow three farms in the Pelorus Sound.
It adds: "This will result in reduced harvest volumes but lower mortality and associated costs, thereby giving us a more stable, predictable operation.
"These measures will result in a forecast decline in production in full years 2023 and 2024 to 5,700 and 6,500 tonnes respectively, with a 200-tonne predicted increase in 2025. This reduction in output will be partially offset by a rigorous review of overheads and a downsizing of the company."
Around half of the mortality biomass from warmer sites occurred between January and March (the southern hemisphere summer period) when fish sizes are generally smaller.
The company said the North American market continues to be a "standout performer", with Ōra King foodservice and Regal branded retail both continuing to grow.
Sales and marketing points include:
New Zealand Foodservice market recovery is taking longer than anticipated, but retail growth remains strong for the second year running resulting in a consistent domestic market performance
Japan market sales experienced strong growth as a result of frozen whole fish contracts and Sushi chain store promotions. Excluding the promotional sales to the Sushi chain, fresh whole sales continued to increase throughout the financial year
Asian markets, excluding Japan, remains in a recovery phase following Covid impacts.
The Australian market experienced a strong post Covid recovery
European market volume grew by 70% compared with the 2021 full year.