NTS wins battle for Norway Royal Salmon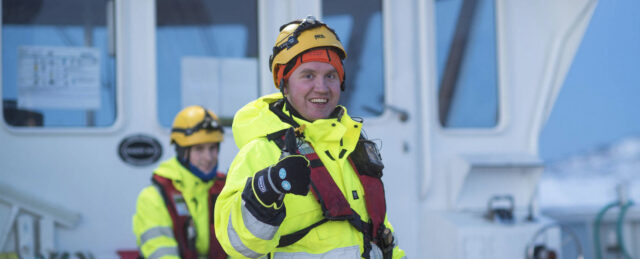 Despite predictions to the contrary, NTS has won the battle to own Norway Royal Salmon.
Yesterday, in a day of high drama and more than a few surprises in Oslo, NTS announced in the morning it had acquired just over 40% of the shares in the business. SalMar looked to be on their way to victory.
But as the deadline for acceptance of the NTS offer drew to a close yesterday afternoon NTS won two key share blocks from Egil Kristoffersen and Sonner and from Norway Fresh, taking the NTS stake to more than 70%.
NTS had offered NOK 240 a share and faced a rival bid from SalMar with a higher figure of NOK 270. Acceptance of the latter depended on SalMar receiving 50% of the shares.
SalMar said in a brief statement last night: "SalMar's announced voluntary cash offer to buy all outstanding shares in Norway Royal Salmon ASA will not be promoted."
According to reports from Norway, business magnate Helge Gåsø who is the largest single shareholder in NRS and who also represents NTS on the NRS board, was ready to try to block the SalMar bid.
NRS said in announcement to the Oslo Stock Exchange last night that NTS ASA will become the owner of NRS, having secured more than 50% of the shares in the business. This made it impossible for SalMar to gain more than half of the stock.
NTS is a major player in the supply of wellboats and support vessels and other aquaculture support services but its salmon farming operations are relatively modest, which is why it was so keen to get its hands on NRS.
Meanwhile, NTS has posted second quarter operating revenues of NOK 601m (£50m) against NOK 610m for the same period last year.
NTS ASA's total operating revenues in the second quarter of 2021 amounted to NOK 601m (£49.7m), compared with NOK 610m (£50.4m) in the same period last year.
This gave an EBITDA of NOK 221m (£18m), compared with NOK 205m and a group operating profit of NOK 130m (£10.8m) against NOK 119m 12 months ago.