NTS reports higher revenue but lower profits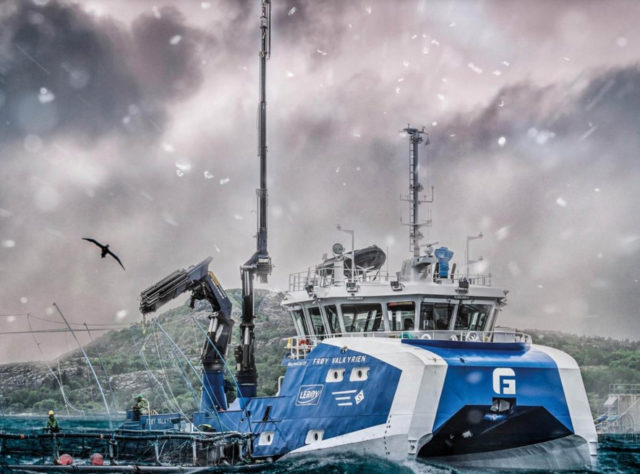 The NTS group has unveiled a reduced third quarter operating profit or EBIT of NOK 78.5 million (£6.5m). The operating profit in Q3 last year was NOK 98.3m (£8.1m).
The results were announced as it emerged that SalMar is now making a bid for all the shares in the business, not just a majority holding.
The Norwegian and EU competition authorities approved SalMar's planned acquisition of NTS during the summer with the deal completed earlier this month.
Prior to the SalMar bid earlier this year, NTS, with Norway Royal Salmon and SalmoNor behind it, was an emerging force in fish farming. The group's total operating income for the period was NOK 615.3m (£51.5m) against NOK 453.8m (almost £38m) in the same period last year. Most of the farming operations, which have been sold to SalMar, are not included in these results and have been classed as discontinued operations.
NTS said, in a statement to the Oslo Børs, that the increase in operating income was largely down to the performance of Frøy, its aquaculture support and wellboat business. It currently has a number of wellboats at various stages of construction in Turkey.
NTS is also feeling the impact of higher inflation which is affecting all aquaculture businesses. It said salary costs had increased by NOK 4.5m (£375,000) over the past 12 month
The statement added: "The margins with Frøy have been reduced as a result of higher fuel costs and a higher proportion of invoiced fuel costs without a profit element."
Meanwhile, SalMar has made a NOK 9.5m (£790,000) bid for all the outstanding shares in NTS. The offer is lower than expected because of the impact the salmon tax will have on Norwegian aquaculture businesses.
It is also expected that SalMar will have to sell Frøy in order to reduce the debt burden incurred acquiring Norway Royal Salmon and other parts of NTS.