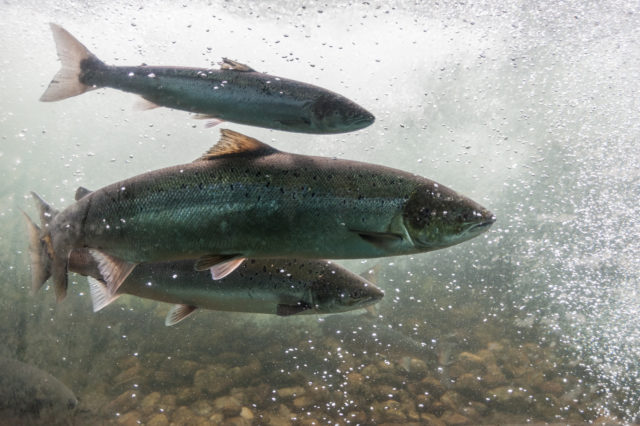 The NTS group is facing a triple whammy from the disease infectious salmon anaemia (ISA).
A suspected case has been reported at one of the group's subsidiary operations Midt-Norsk Havbruk (MNH) in Trondelag county, where 30,000 fish with an average weight of 4.3 kilos are being bred in co-operation with MNH's partner Bjørøya AS.
As usual in such cases, samples have been sent away for further analysis, but in most incidents of this type, suspicions have been confirmed.
The Norwegian Food Safety Authority said the consequences of a possible disease confirmation were difficult to work out at this time, but work would continue on establishing the extent of any infection.
This latest discovery comes on the same day that ISA was confirmed at Kvingra, another MNH site with 925,000 salmon in various stages of development.
The Food Safety Authority took samples two weeks ago and says the results are positive. The company has been informed.
Fish in cages with proven infection are already being slaughtered, but it is not yet known how many are involved in what is a heartbreaking task for staff.
In order to limit the spread of infection, restrictions have been imposed on the site, including a ban on the movement of fish without a special permit.
Meanwhile, tests have shown that ISA has broken out at a site in Store Kobbøy in the Troms and Finnmark region run by Norway Royal Salmon (NRS) which became part of the NTS group in August. A cull of the fish in infected cages is underway.