NRS tells shareholders to hold their nerve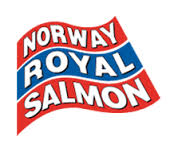 Norway Royal Salmon has told its shareholders to sit tight as two rivals battle it out for control of the company.
The board has also advised them to reject the first offer of NOK 240 per share from the integrated aquaculture business NTS at NOK 240 per share. NTS already owns a third of the shares in the company.
But it has yet to fully recommend the higher offer of NOK 270 a share from SalMar, seen by many as its preferred partner because the two businesses have a number of operations which run in tandem with each other.
Much will depend on whether NTS increases its offer or whether a third bidder enters the fight.  If NTS wants to increase its salmon farming sector then NRS probably offers the best opportunity.
However, the NTS bid is unconditional, while the  SalMar offer depends on the acceptance of more than 50% of NRS shares.
According the financial website Finansavisen, NRS shareholders "can grin all the way to the bank" because they have already seen the share price rise by 63% in the past month, increasing their wealth by NOK 4.6bn.
In a stock market announcement, the NRS board said that given the significant price difference between the offers it believed that the SalMar bid was the better of the two.
It added: "As a consequence, the board recommends the shareholders not to accept the offer from NTS. The shareholders should nevertheless make their own assessments of the offers and make their decisions based on their own investment preferences."
NRS said the board will review the SalMar offer when it is published.
NRS published its second quarter results yesterday which were lower than what most analysts had predicted.
But the company made reference to an issue which has been plaguing salmon companies for the past year and which dented results  – infectious salmon anaemia or ISA. It said ISA would continue to cause problems for the sector.