NRS sells southern sites to local farmers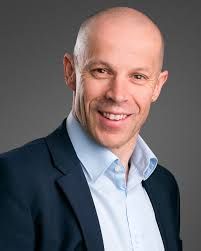 ONE of Norway's biggest salmon producers, Norway Royal Salmon, has sold its southern farming operations to a group of local farmers.
Norway Royal Salmon (NRS) agreed a deal with Tombre Fiskeanlegg, Lingalaks and Eidesvik Laks to sell its subsidiary Sør Farming for NOK 1.2 billion (about £110 million).
Sør Farming has six salmon licences amounting to a total biomass of 4,680 tonnes, but the region has had high production costs in the past year.
Norway Royal Salmon reported reported an operating profit of NOK 116 million (£10.5 million) in the second quarter of 2019 compared to NOK 181 million (£16.4 million) for Q2 last year.
Biological issues such as the algae bloom outbreak last May hit the Northern region, the company's main production area, and the harvest volume forecast for 2019 has been reduced by 2,500 tonnes to 35,000 tonnes.
But chief executive Charles Høstlund said last month he was pleased with the results in Region North, despite the challenges the company encountered during the period.
'NRS will grow through sustainable growth,' he said. 'To meet the growing demand for healthy Norwegian salmon, NRS continues to increase the activity in northern Norway.'
The company, which also owns Arctic Fish in Iceland, has started construction of a new smolt facility outside Tromsø.
Høstlund said yesterday that NRS was pleased with the acquisition of its southern business, and that the focus now would be to develop its northern and Icelandic operations.