NRS board stands by takeover bid rejection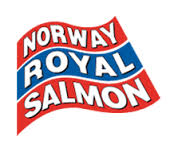 With the deadline for acceptance now less than a week away, the board of Norway Royal Salmon has repeated its call of three weeks ago for shareholders to reject the takeover offer from integrated aquaculture group NTS.
The board issued a statement to the Oslo Stock Exchange yesterday afternoon effectively saying that the offer totalling NOK 9.2m (£938m) did not meet the company's value or match its ambitions. Shareholders have until next Monday to decide and so far the number of acceptances is currently less than 40%.
The NRS statement said it had reviewed the offer with its financial adviser, Arctic Securities, and recommends that those shareholders with a long term view of the business should not accept the offer.
The statement adds: "The board's conclusion is supported by NRS's ability to generate competitive returns in the future, also taking into account the phasing out of triploid salmon production and growth projects in connection with the company's new smolt plant, the Arctic Offshore Farming concept and the successful activities in Iceland through Arctic Fish."
The board also told shareholders: "Norway Royal Salmon is in an attractive position and a fish farming group that offers salmon to the market through its own sales organisation."
The group currently has 36,085 tonnes of MTB (maximum allowed biomass) for salmon farming in Troms and Finnmark in Norway, and 17,800 tonnes of MTB for salmon farming and 5,300 MAB for trout farming in Iceland through the company Arctic Fish.
Norway Royal Salmon also has minority interests in two affiliated Norwegian fish farming companies that together own nine licences for fish farming.