Nova Scotia wraps up aquaculture consultation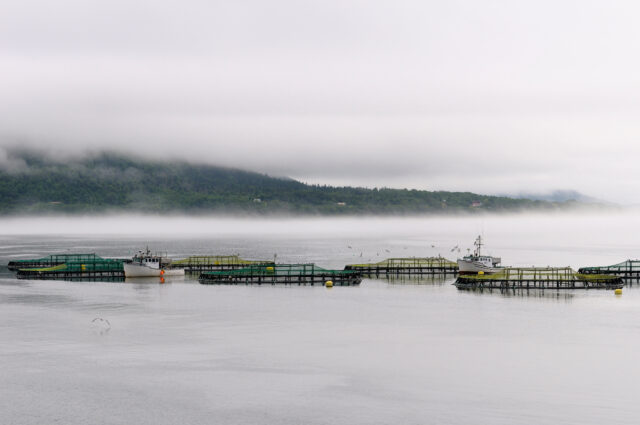 Nova Scotia, on Canada's Atlantic coast, has just completed a major public consultation on the province's plans for future aquaculture regulation.
The four-week long survey included meetings with community stakeholders, fish farming industry representatives and the public sector. It also included the First Nations communities and environmental groups.
Nova Scotia Fisheries and Aquaculture Minister Steve Craig said people did not have to be an expert to take part in the consultation. They just needed to live in the province and have an interest in its future.
Since last December, he has met with community stakeholders, industry representatives and public sector partners to understand their perspectives and hear their thoughts on how the province can improve its aquaculture regulations.
The current aquaculture regime, developed following an 18-month independent review, have been in place since 2015. They reflect best practices of experienced aquaculture regions around the world and recommendations from the Province's auditor general at the time, the government said.
Chief Terrance Paul, Co-Chair, Nova Scotia Aquaculture Regulatory Advisory Committee, said: "A commitment to continuous improvement meant taking the time to reflect on our priorities, learn from lived experience, listen to differing viewpoints, and understand what's most important to the people in our communities.
"This is the right time to step back and do that with our aquaculture regulations. If there are opportunities to improve on the framework in place today, this review will help us identify them."
Aquaculture in Nova Scotia is worth CAN $90m a year (£59m), is currently home to around 230 marine and land based fish farming sites and employs more than 900 people.
The results of the survey will be published in due course, the government said. The Aquaculture Regulatory Advisory Committee will take the responses into account before making its recommendations.