Nova Scotia in new brand launch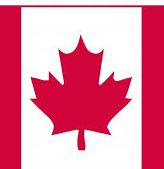 THE Canadian Province of Nova Scotia has flagged up China as its main target as it launched a new international seafood brand to market its premium seafood around the world.
Nova Scotia's Premier, Stephen McNeil, said the province led the world for high quality fish and seafood, such as lobster and sea cucumbers, as well as being Canada's main exporter of seafood.
'China is a priority market for Nova Scotia, as seafood exports have grown from $14 million in 2009 to $208 million in 2015,' he said.
The province's fisheries and aquaculture minister, Keith Colwell, added: 'Our seafood is highly sought after for its wild, premium quality products, exceptional food safety standards, and unmatched taste.
'Our seafood is handled with the utmost care every step of the way – from the boats to the dock and our processing plants, we ensure it tastes as fresh as the day it was caught.'
The marketing message being sent out is that the province is home to a diverse range of quality seafood and value added products.
Both McNeil and Colwell were in China for the launch of the new brand.