Norwegian trawler company names new CEO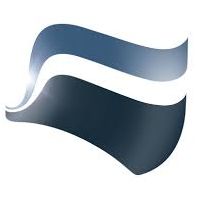 WEBJØRN Barstad, a 49-year-old executive with more than 20 years' experience in the fishing industry, has been appointed the new CEO of the Norwegian trawler company Havfisk ASA. He takes up his new post on 1 January.
Barstad has, for the last four years, managed the operations in Strand Havfiske and has earlier been Head of Department with the Norwegian Fishing Vessel Owners Association (Fiskebåt).
He has also been adviser to the Norwegian Fisherman's Association. He started his career within production and sales in the fishing company, LS Larsen Eftf in 1991.
Barstad holds a BA Honours in Business Organisation, and an MSc in International Banking and Financial Studies from Heriott-Watt University Business School in Edinburgh, Scotland.
The chairman of the Havfisk board, Frank O Reite said: 'I am highly satisfied that Webjørn Barstad is to be the new chief executive.
'He is a skilled leader with an excellent knowledge of the industry. He also has solid experience and an extensive network in the fishing industry.
His main tasks will be to develop the leading trawler company in Norway together with its employees, partners, the Board and owners.
Barstad, who has been in the industry for 22 years, said: 'I am looking forward to cooperating with a very professional ownership, a competent administration and skilled and engaged crews who work on board our trawlers.'
He takes over from Olav Holst-Dyrnes, who announced in May that he was stepping down as chief executive of Havfisk (formerly Aker Seafoods) to take up a new post with a Norwegian furniture group.