Norwegian seafood exports to hit NOK 100 billion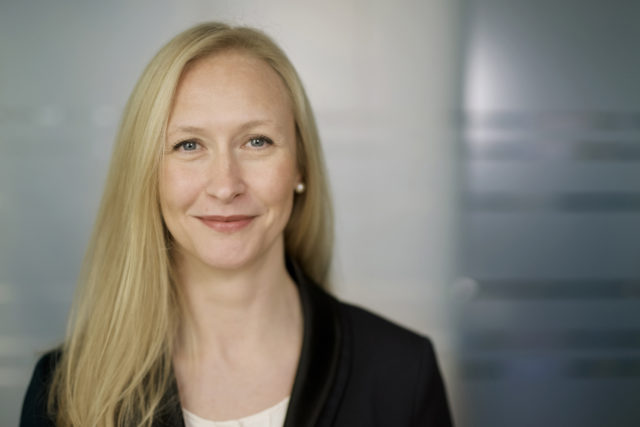 NORWEGIAN seafood exports are poised to break through the 100 billion kroner milestone (£8.37 billion) for the first time in the next few days, boosted by exceptionally strong growth in salmon sales.
Figures for November show that overseas sales so far this year were worth NOK 97.7 billion. Renate Larsen, CEO of the Norwegian Seafood Council, said today: 'We will reach NOK 100 billion this week.
'It is proof that the world loves seafood from Norway and that the seafood industry is one of the country's most important future industries.'
With the export total at NOK 50 billion in 2010, this means the country has doubled its seafood export revenues in less than a decade.
Larsen pointed to four mean reasons for the achievement." We have been paid better for our seafood and have experienced significant growth in demand.
'There has been a rise in the price for several species; for example the value of Norwegian salmon exports has increased by 129 per cent since 2010.
'In addition, the Norwegian krone has been weak, which is advantageous for exports. At the same time, active marketing work by the authorities and the industry, both with market access and marketing of the products, has yielded results.'
Seafood minister Harald T. Nesvik added: 'This is good news because the industry is generating jobs and economic activity for the country.'
The figures for November show that seafood sales totalled 273,000 tonnes and were worth NOK 10.5 billion (£878 million) down by five per cent in volume and up by six per cent in value.
Despite the prices rollercoaster, salmon performed particularly well last month, reaching 108,000 tonnes (up seven per cent) and netting NOK 6.2 billion in revenue (up 12 per cent).
The revival in trout sales, which began 18 months ago, continues apace, thanks mainly to strong demand from the United States.
Exports last month increased by 30 per cent to 6,700 tonnes and were worth NOK 382 million, a rise of 20 per cent on a year ago.
Frozen cod sales were up 13 per cent to 7,300 tonnes in November and were worth NOK 309 million, a value rise of 14 per cent.
The UK and China were the main markets for frozen cod. Shellfish (mainly king crab and shrimp) sales also did well and there was strong price growth in the pelagic sector for herring and mackerel.