Norwegian salmon exports rise sharply again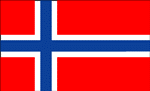 NORWAY has announced another impressive month of farmed salmon exports with sales in November increasing by 17 per cent.
Exports totalled 4.5 billion Norwegian kroners (NOK) last month, a rise of NOK 663 million. Exports of farmed trout, which had dipped earlier in the year, also rose significantly.
So far this year, salmon exports have totalled NOK 42.7 billion, NOK 3.2 billion, or eight per cent, higher than during the 11-month period last year.
Paul T Aandahl, analyst with the Norwegian Seafood Council, said: 'The increase in value of salmon exports in November is due to a combination of higher prices and higher volumes compared year-on-year.
'The EU has shown a marked growth in demand for Norwegian salmon, making it our most important market.'
By volume, 93,355 tonnes of salmon were exported in November, an increase of seven per cent, or 6,114 tonnes, compared with November 2014.
Year-to-date volumes for salmon totalled 943,000 tonnes, an increase of 34,585 tonnes, or nearly four per cent, compared with the same period in 2014.
The export price for fresh whole salmon in November averaged NOK 44.92 per kg. This is 10 per cent higher than in November last year. Salmon prices this month were seven per cent higher compared to the average prices in October.
EU countries imported Norwegian salmon worth NOK 3.3 billion during November. This corresponds to a 16 per cent increase year-on-year. Exports by volume were seven per cent higher, at 72,000 tonnes.
France and Poland were the two biggest buyers. However, exports to Eastern Europe fell by 24 per cent, but the United States and Asia are continuing to buy more Norwegian salmon, up by 60 per cent and 28 per cent respectively in value terms.
Trout exports in November totalled NOK 276 million, an increase of nearly NOK 100 million, or 57 per cent compared to November 2014.
By volume, exports in November were 6,275 tonnes, an increase of 2,300 tonnes compared to November 2014.
The biggest export markets for Norwegian trout were Belarus and Japan. Year-to-date exports of trout have amounted to NOK 2 billion. This is a reduction of NOK 180 million, or eight per cent, compared with the same period in 2014.