Norwegian salmon exports march on to July record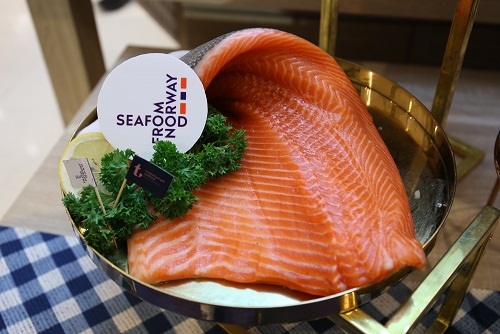 After a record-breaking first half for 2022, July has been the strongest single month ever logged, by value, for Norwegian salmon and trout exports.
The Norwegian Seafood Council said the export price for a number of other species and products was a record high last month with salmon once again leading the way .
Seafood exports of all types totalled NOK 11.6 billion (almost £1 bn). In fact the value of Norway's seafood exports has doubled since 2015.
So far this year, Norway has exported seafood valued at of NOK 81.7 bn (£6.8bn). This is an increase of NOK 18.5 bn (£1.55bn) or 29% compared with the same period last year.
Børge Grønbech, the seafood council's acting CEO, said: "July was the strongest single month for salmon and trout ever."
But he cautioned: "Despite the strong growth in the value of seafood exports, challenging times can affect development going forward."
July has emerged as the best month for salmon exports to date despite a 5% drop in volume to 95,000 tonnes.
Rising prices meant the value increased by 27%. to NOK 8.7bn (£732m) . The average price per kilo was NOK 84.87 (£7.14).
Seafood council analyst Paul T Aandahl said: "We are still seeing a high demand for Norwegian salmon, although the export volume is behind last year's level.
"The price for fresh whole salmon in July was therefore 35% higher than compared to the same month last year.
He added: " We have seen the pattern of increased volume and lower prices in late summer and autumn in recent years. "
Last month was also a record for farmed trout earnings despite a 16% drop in volume to 5,200 tonnes. The value rose by 40% to NOK 531m (£44m) with the US the main market.