Norwegian salmon exports hit August record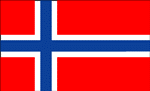 NORWEGIAN salmon exports hit the 100,000 tonne mark last month – a record for August. Demand continues to be strong, said the Norwegian Seafood Council.
Salmon earned the country's fish farmers six billion kroners (£556 million), a rise of nine per cent on a year ago, while export volumes were up by 10,500 tonnes or 12 per cent.
So far this year, Norway has exported 672,000 tonnes of salmon with a value of NOK 43.8 billion (£4 billion).
Gitte Hannemann Mollan, the Norwegian Seafood Council representative in Germany and Poland, said: 'Poland was our largest growth market for salmon last month, increasing by NOK 136 million, or 19 per cent.
'The negative consumer trend we saw in the past year now seems to have been reversed. Poland is the most important forwarding market in Europe. About two thirds of the salmon sent to Poland is further processed for export to other markets, mainly Germany.
'The main product is smoked salmon, and we are now moving towards a period when the consumption of smoked salmon increases towards Christmas.'
Exports to the United States continued to grow strongly, although France remains one of the most important destinations.
The average price was NOK 55.73 per kilo, slightly down on the August 2017 figure of NOK 57.5 per kilo.
Exports of Norwegian farmed trout also increased in August, up by six per cent to 3,700 tonnes. But the value fell by 10 per cent to NOK 229 million.
Total seafood exports, including white fish and pelagic species such as mackerel and herring, reached 178,000 tonnes last month, about the same level as August 2017, but the value rose by six per cent (NOK 463 million) to NOK eight billion.