Norwegian salmon exports and prices hit another record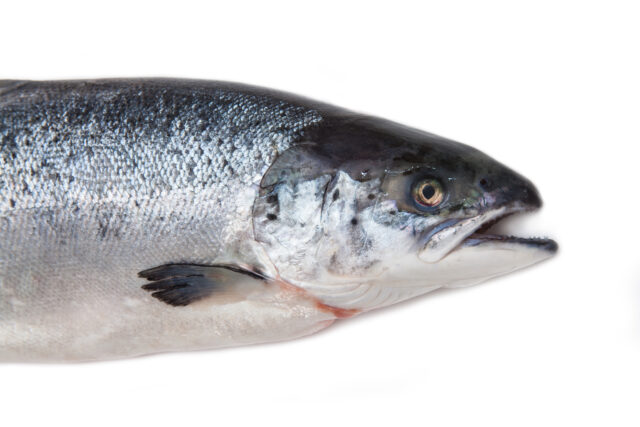 Norway notched up another record month for seafood exports during February, with salmon continuing to be the main engine.
But it was also a good month for cod, trout, crab and a number of smaller species.
Figures from the Norwegian Seafood Council today show that overseas sales for fish of all types totalled NOK 11.3bn (£950m) – the highest figure yet for the month of February.
The country's salmon farmers sold 89,700 tonnes worth NOK 7.8bn (£656 m). Volumes were down by 5%, but thanks to soaring prices the value took off by 47% on 12 months ago.
To give some indication of how fast salmon prices have been rising, the average figure was NOK 82.64 per kilo, 62% higher than February 2021 and 9% up on January this year.
Once again Poland, the United States and France, which is showing the largest growth, were the largest markets.
Seafood Council analyst Paul T. Aandahl said salmon sales were continuing to grow even though the Covid pandemic had not yet disappeared.
A combination of lower volumes and strong demand especially from the restaurant trade were the two main factor driving sales, he added. Italy too was continuing to show impressive growth.
Norway's trout farmers sold 4,000 tonnes of fish worth NOK 328m (£27m) in February. Volumes were up by 2% but the value surged by 38% on a year earlier. The US, Thailand and Russia's ally Belarus (which has been blacklisted by Norway following the invasion of Ukraine) were the principal markets last month.
Trout worth NOK 20m (£1.6m) was sold to the Ukraine in February but it must be assumed the conflict means this business will be lost for the foreseeable future.
Seafood Council CEO Renate Larsen said: "After Russia's invasion of the country a week ago, seafood exports to Ukraine have stopped. This means that products such as salmon, trout, herring and mackerel expected to go to the country must be sold to other markets."
She also pointed out other factors were affecting the trade in seafood: "Many airlines have, among other things, been banned from flying over Russia. This affects the flow of goods to Asia, especially for fresh and live products."
On the whitefish side, cod and haddock prices have been rising sharply in recent months. The value of fresh cod exports in February increased by 18% or NOK 13m (£1.1m) to NOK 86m (£7.1m).
Frozen cod performed even better totalling 7,700 tonnes and worth NOK 347m (£29m), a value increase of 37% or almost NOK 94m (almost £8m). The UK was Norway's second largest market for frozen Norwegian cod.