Norwegian fish exports up despite Russia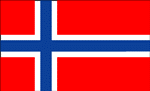 THE Russian food ban appears to have had no or little impact on Norwegian fish exports during September as they totalled a record breaking six billion kroners (NOK) during the month.
This represents an increase of NOK 792-million or 15 per cent compared to the same month last year. Christian Chramer, communications director at the Norwegian Seafood Council, said it was still too early to say that the ban will have no effect if it persists.
Russia is one of Norway's largest markets for farmed salmon and this is the fish that was expected to be hardest hit by the embargo, but salmon exports totalled NOK 3.5 billion, an increase of NOK 232 million or seven per cent.
However, it is reasonable to assume that the increase would have been higher had there been normal trading relations with Russia, but it is difficult to guess by how much.
Mr Chramer said the fact that salmon exports did not drop last month was due to continued growth in global demand which was helping to mitigate the Russian action.
So far this year Norwegian fish exports of all types total NOK 48.5 billion, a rise of NOK 6.7 billion or 15 per cent.
The other good news is that exports of cod, haddock and saithe from Norway reached a record 1.1 billion Norwegian kroners during September, and increase of 22 per cent on the same month in 2013.
So far this year exports of these three main white fish species has reached a grand total of NOK 8.8 billion.
Herring exports, some of which might have gone to Russia, fell by NOK 33 million during the month to a total of NOK 161 million. But mackerel exports did increase – up by a massive 117 per cent (NOK 393 million) on September last year to a total of NOK 1.7 billion.
Exports of farmed trout in September rose by NOK eight million, or four per cent, to a total of NOK 207 million.