Norway's seafood exports up in value, down in volume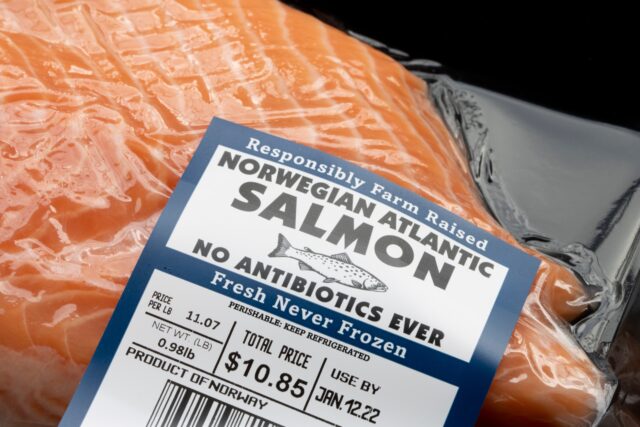 The impressive start to the New Year for Norway's seafood exports continued during February, the latest figures show, with values rising despite a fall in volume.
In value terms, seafood exports rose by 14% to NOK 12.8bn (just over £1bn) with salmon again the main driver. But overall volumes were down by 17% to 207,000 tonnes, and the rise in value has been attributed to foreign exchange factors.
Norwegian Seafood Council CEO Christian Chramer said: "We have to go back to 2006 to find a February with a lower export volume."
He explained that a weaker Norwegian Krone was the main factor behind the increase in value.
The country's salmon farmers exported 81,645 tonnes worth NOK 8.8 bn (£704m). Thanks to continuing high prices, the value increased by NOK 1.2bn (£95m), but the volume was down by 8%.
The United States, Poland and France were again the largest markets with the US showing a huge value increase of 77% or NOK 432m (£34.5m) and a volume increase of 41% to 6,604 tonnes.
Norwegian Seafood Council analyst Paul T. Aandahl said: "The good development in the USA is the result of several factors.
"Demand growth in combination with a strong currency are the most important drivers.
"In addition, there has been a weak development over time in salmon production in other supplier nations."
China was the second largest growth market for salmon as the country appeared to be getting on top of its Covid problems.
But on the negative side, salmon export values to Japan fell last month, due in large part to higher transport costs following the closure of Russian airspace.
Paul Aandahl said this situation has been in place for the past year, leading to a record high price of NOK 148 per kg last month for fresh salmon fillets in Japan.
Trout exports fared less well last month, totalling 2,946 tonnes and worth NOK 325m (£26m). The volume dropped by 26% while the value was marginally lower by 1%.
The US, Thailand and Lithuania were again the main markets.
Despite bad weather which affected landings fresh cod exports there was good value growth for fresh cod which totalled NOK 488m (£39m) last month and exports of shrimp were also up with the UK one of the largest markets.