Norway's seafood exports take a hit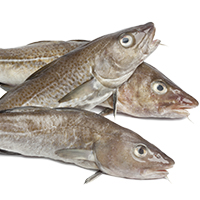 Norway has reported a significant drop in the value of its seafood exports, including salmon, for last month.
The country's fish farmers and fishermen netted a total of NOK 9.4 billion (£798.5 million), a decline in value of 11 per cent or NOK 1.2 billion (£102 million) compared with November last year.
Tom-Jørgen Gangsø, director of market insight and access at the Norwegian Seafood Council, said: "Norwegian seafood exports are now really noticing the effect of a hotel and restaurant sector that is more or less shut down in Europe.
"In addition, traditional products such as clipfish [salted cod] and stockfish [dried, unsalted fish] are often eaten at larger dinner parties with friends and family. When such meeting points are limited, it goes beyond demand."
Farmed salmon took quite a hit in value terms last month although volumes held up reasonably well..
The sector exported 108,000 tonnes worth NOK 5.8 billion (£493m), a one per cent increase in volume, but a drop of 15 per cent or NOK 991 million (£84m) in revenue.
Seafood Council analyst Paul T. Aandahl explained: "Due to the corona situation and a reduced turnover in the restaurant sector, salmon was unable to reach the record high price level we had before Christmas last year. The fall in value could actually have been greater, but this is offset by increased sales of fillets."
Salmon exports so far this year total NOK 64 billion (£5.4 billion).
Overseas sales of farmed trout totalled 6,200 tonnes and were worth NOK 352 million (£29.7 million), a volume decline of eight per cent and a drop in value of seven per cent on a year ago.
Paul Aandahl added: "Traditionally, relatively little of the Norwegian trout is sold for consumption outside the home, and it is therefore less affected by the closure in the restaurant sector."
The seafood industry also recorded a fall in demand for both fresh and frozen cod, another big export earner for Norway although sales to Britain increased, probably due to fears that the UK and the EU will fail to agree a deal. Herring sales were down, but mackerel exports fared better and there was a decline in sales of shrimp while sales of king crab to the United States showed impressive growth.