Norway's salmon farmers benefitting from lower Scottish output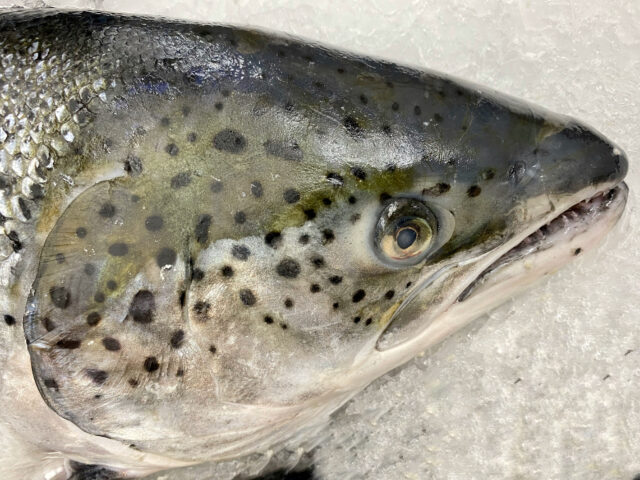 Sales of Norwegian salmon in the UK are on the increase due to lower Scottish output, the latest figures from the Norwegian Seafood Council show.
With salmon exports the largest yet for the month of May, the Seafood Council said: "The United Kingdom was the market with the largest increase in export volume in May compared with the same month last year."
The Seafood Council's UK envoy, Hans Frode Kielland Asmyhr, said: "Salmon is a popular dish among many Britons, and there is a very wide range of salmon products in the UK.
"We are now seeing significantly lower salmon production in Scotland. The Norwegian salmon has therefore taken larger market shares in the grocery trade, where most chains sell fresh fillets of both Norwegian and Scottish salmon."
The Seafood Council did not name the affected Scottish companies, but both Bakkafrost (Scottish Salmon Company) and Mowi Scotland reported significantly lower first quarter harvests last month  due to various biological issues – down by more than 11,000 tonnes in total.
Overall salmon exports totalled 84,800 tonnes and were worth NOK 8.6bn (£728m), an increase in value of 47% on a year ago, almost exclusively due to rocketing prices. Poland, Denmark and France remain the largest markets.
Seafood analyst Paul T. Aandahl, said: "After four months in a row with reduced volume, there was growth in May. Weak export volume over time and growth in demand have led to a strong price development, and in terms of value, May was the second best ever (month) for Norwegian salmon exports."
Farmed trout prices are also rising fast and last month exceeded NOK 100 per kilo for the first time.
Some 3,900 tonnes of trout worth NOK 397m (£33.6m) were exported last month, a value increase of 46% on an 8% lower volume. The United States, Malaysia and Thailand continue to be the main markets.
Total seafood exports which include cod, haddock, herring, mackerel and shellfish, were worth NOK 12.4bn (about £1bn) during May, 49% up on May last year.
Seafood Council acting CEO Børge Grønbech, said: "The strong global demand for Norwegian seafood gave an export value in May which is the second highest ever in a single month, only beaten by March this year.
"Increased export prices, primarily for salmon, but also for other species such as trout, cod, saithe, haddock and herring is the main reason for the growth."
The value of frozen cod shot up by 91% and was worth NOK 453m (£38m) while fresh cod exports rose by 24% to NOK 217m (£18m).
Seafood exports for the first five months this year total NOK 57.8 bn (£4.89bn), 30% up on the same period in 2021.