Norway's salmon exports see volumes dip, prices rise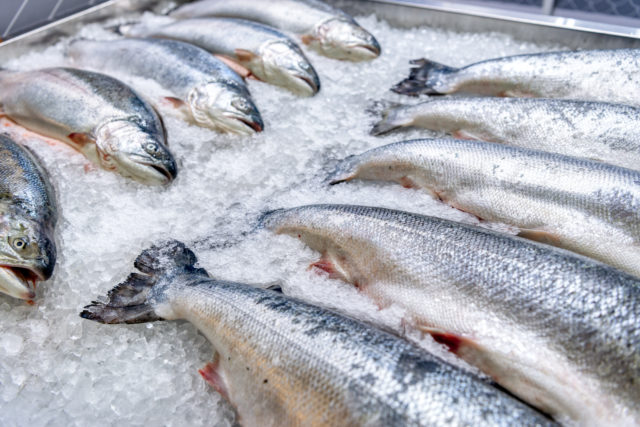 Norwegian salmon export volumes dipped slightly during May, but values are continuing to rise thanks to higher prices, the latest monthly figures show.
The country's fish farmers sold 83,000 tonnes of salmon last month, a drop of 1%, but the value rose by 6% to NOK 5.9bn (£502m). The largest markets were Poland, France and the United States.
Paul T Aandahl, analyst at the Norwegian Seafood Council said: "The growth in export value in May is due to a strong price increase. But because of a strengthened Norwegian krone, Norwegian producers and exporters are still not allowed to benefit from the entire price increase in the markets."
He added: "Our calculations show that the strengthening of the krone in May reduces the value of salmon exports by about 10%.
"Italy is the market with the strongest value growth this year, which we see in connection with weak sales last year due to closed fresh food counters and restaurants."
Exports of farmed trout fell by 20% in volume terms to 4,300 tonnes during May. Revenues totalled NOK 276m (£23m), a drop of 6% on May last year.
Total seafood exports, including cod, haddock, shellfish and pelagic species, were worth NOK 8.3bn (£706m), up by 6% in value on 12 months ago, making it the third best May performance to date.
Renate Larsen, the Seafood Council's CEO, said: "We have experienced an adventurous increase in exports of snow crab and king crab to the USA and Asia. Although there are still some challenges, there is reason to be cautiously optimistic on behalf of seafood exports."
Larsen said she expects growth to continue as restaurants open up in a number of European countries such as the UK and Italy.