Norway's Conservatives pledge to scrap salmon tax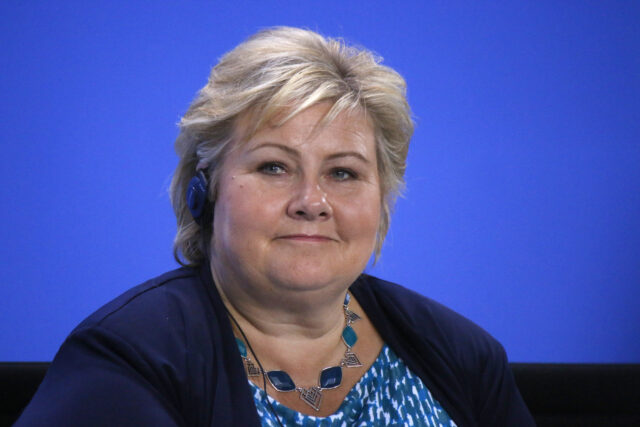 Norway's Conservative party has said it will scrap the "salmon tax" if re-elected in 2025. The party's leadership has also hinted that European Union membership could be on the agenda again.
At the party's annual conference at the weekend, senior officials said the ground rent tax, also known as a the "salmon tax" should be replaced by something closer to the Faroese model.
The Conservative party has been under pressure from the industry and its likely coalition ally, the more right-wing Progress or FrP party, to take a firm stand against the current government's controversial tax proposal.
The government, led by the Labour and Centre parties, has seen its poll ratings plummet over both the cost of living issue and the salmon tax.
The Conservatives are widely tipped to form the next coalition government in two and a half years' time.
The salmon tax pledge was made at the conference by the Conservative Party's deputy leader Henrik Asheim who, when questioned by journalists, replied firmly: "Yes".
But the party also said it was looking at a tax on the industry based on earnings, somewhat similar to the Faroese system.
In stark contrast, the Socialist Left or SV party is calling for the ground rent tax be raised from the present proposal of 40% to 48%.
Meanwhile, party leader and former Prime Minister Erna Solberg suggested that it was "high time" Norway should once again look at seeking full membership of the European Union.
At the moment the country is in the EU single market through its membership of the European Economic Area (EEA).
Norway last had a referendum on EU membership in 1994, when just over 52% voted against joining. The EU is certain to become the central battleground in the next general election campaign with the country's fishing industry expected to once again come out strongly against.