Norway warning over UK fish sales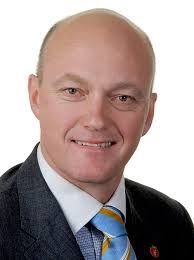 THE Norwegian Seafood Council has urged exporters to send as much fish to the UK before Brexit Day, due on March 29, in case extra customs checks are imposed, leading to chaos.
With the prospect of a no deal increasing, the fear is that Norwegian suppliers will also face higher costs and hold-ups.
Interestingly, the January seafood export figures show a sharp increases in shipments of Norwegian frozen cod and it is thought Brexit may be behind this.
The Confederation of Norwegian Enterprise (NHO) said that Norway, which is a member of the EFTA (European Free Trade Association) and EEA (European Economic Area) but not the EU, was talking to the UK about introducing an emergency stop-gap agreement that will prevent the introduction of extra customs checks.
One solution may be to continue with the current systems until a more permanent solution is in place or set up a mini free trade agreement.
The UK is Norway's fourth largest market, exporting seafood worth £575 million in 2018.
Hans Frode Kielland Asmyhr (pictured), who heads the Seafood Council's UK office, said suppliers would be smart to send as much fish as possible before the end of March.
Iceland, which is a major supplier of cod and haddock to UK processors and important fresh fish markets like Grimsby, faces the same problem.
It is understood that Norway and Iceland together are holding talks with British officials about continuing with the current trading arrangements until a more permanent arrangement is found in order to avoid any interruption to supply.