Norway trawler chiefs worried by Russian ban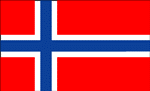 NORWAY'S trawler chiefs are calling for a meeting with the country's Ministry of Fisheries to discuss the Russian food ban, which potentially could hit some of them quite hard.
It is not just the aquaculture industry that is affected – for example, 20 per cent of Norway's herring catch goes to Russia, which also buys Norwegian mackerel and other fish including some white fish.
Now Audun Maråk, director of Fiskebat, the Norwegian Fishing Vessel Owners Federation, wants top level talks with the Ministry to analyse the situation and to discuss what measures should be implemented.
Areas up for discussion are likely to include quotas and export guarantee credits.
Maråk said that while there are likely to be 'negative consequences' it was important not to over dramatise the situation.
The Norwegian catching industry is expecting Iceland and the Faroe Islands, their bete noirs earlier this year and which are not subject to the Russian ban, to fill the void left by Norway.
However, he also cautioned against further sanctions against these two countries – Norwegian fishermen believe their mackerel and herring quotas are still too high – in case it aggravated the current trade dispute.
Continuing, Maråk said he hoped there would be a speedy international political solution to the dispute, but added it was important to start looking for new markets in the meantime.
Norway's Foreign Minister, Børge Brende, said he agreed with the European Union assessment that the Russian sanction were politically motivated, adding it was important for everyone to stand together.