Norway takes action over IHN fears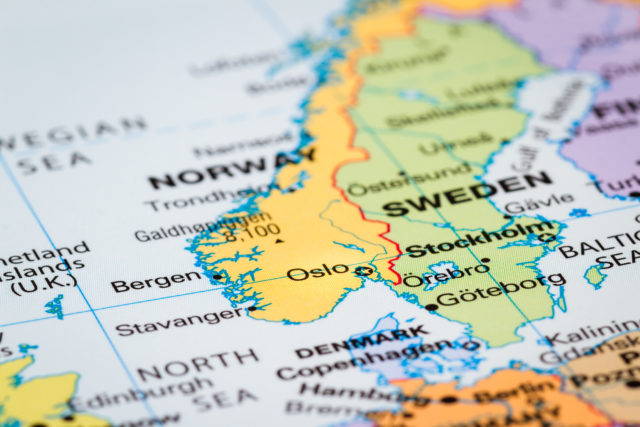 Fish farms in Norway have been put on alert over the possible spread of a serious new viral disease.
The Norwegian Veterinary Institute says that Infectious Hematopoietic Necrosis (IHN) has been detected in Denmark and Finland and there is reason to fear that it could spread to Norway via imports of roe, live fish and fresh products of rainbow trout and other susceptible species.
It warns: "The introduction of IHN to Norway will have serious consequences for fish health and the Norwegian aquaculture industry."
So far, IHN has never spread across the border. With Norwegian salmon farms hit by increasing Infectious Salmon Anaemia (ISA) outbreaks this year, it is something the industry could well do without.
The virus that causes IHN has recently been detected in rainbow trout in two fish farms in Jutland, Denmark. This year, fish showing signs of IHN in Denmark have been exported to a number of European countries including Austria, Germany, the Netherlands, and Finland.
The Veterinary Institute said: "The receiving facilities are now being followed up with testing and infection tracing, and so far confirmed infection of rainbow trout has been exported to Åland in Finland. Here, signs of disease were detected compatible with IHN. Several Danish fishing facilities are also under investigation for IHN. The situation must therefore be described as confusing and serious."
Åse Helen Garseth, fish health expert at the Institute, added: "There is reason to fear that the disease may also be introduced to Norway via imports of roe, live fish and fresh products of rainbow trout and other susceptible species. It is therefore particularly important that importers are aware of this risk and show caution, among other things through tracing their origin."
It could also spread through sports fishing activities, so the Institute is advising that all fishing equipment should be disinfected before moving from one site to another.
IHN is a serious disease caused by the infectious hematopoietic necrosis virus It affects salmonids such as rainbow trout, Atlantic salmon, char and Pacific salmon, but a large number of other fish species are also susceptible, but it cannot affect humans. The most important signs of IHNV infection are protruding eyes and fluid in the abdominal cavity due to problems with fluid balance and blood circulation. Internal signs may be minor bleeding in organs and swollen kidney. It is usually small fish that get sick, while larger fish can be carriers of the virus without showing signs of disease.
The introduction of IHN to Norway would have serious consequences for the aquaculture industry, says the Institute. The Norwegian Food Safety Authority said if there is the slightest suspicion of IHN it must be notified immediately and care taken to prevent further spread of infection.