Norway spells out algae loss recompense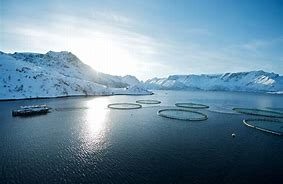 NORWAY'S Directorate of Fisheries has laid out details of the compensation it is planning to give those fish farming companies who lost at least 720 million kroner – or £60 million – in the algae outbreak last May.
The attack, the worst for almost 30 years, devastated several fish farms in the Nordland and Troms regions, leading to the deaths of 13,500 tonnes of salmon.
But the Directorate said the payments would only cover part of the total losses and had been calculated on the maximum allowable biomass.
Øyvind Lie, from the Directorate linked Norwegian Coastal and Aquaculture Department, said: 'We have worked out the figures based on submitted monthly reports.
'The loss is calculated on the carcass weight of 5 kilos of gutted fish and has received broad support.'
At least eight companies from both regions will receive some form of payment, but it is being reported in Norway that Lerøy Aurora, which lost around 2,000 tonnes of fish, may not receive any recompense because it fell outside the required criteria. The company has yet to comment on the report.
Meanwhile, Seafood Norway, the industry employers' organisation, said improved surveillance contingency plans were now in place to deal more effectively with any new attacks.
Its northern regional director, Marit Bærøe, said it had been very tough for those companies affected.
But she believed the industry, thanks to work by the Directorate and the Institute of Marine Research, was now better equipped to deal with any future crisis.
Some scientists have suggested that sea warming could lead to more frequent attacks.