Norway sets up forum to cut fish escapes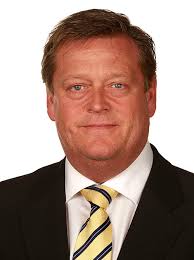 NORWAY'S aquaculture sector has joined a special forum to prevent further large scale fish escapes.
The industry has come under strong criticism from across the country in recent weeks after it was revealed last month that more than 284,000 salmon have escaped so far this year, almost double the figure for 2018.
The country's seafood minister, Harald T. Nesvik, said the figure was not acceptable and ordered the industry to act.
Now fish farming companies, coastal businesses, the industry body Seafood Norway and other interested groups have agreed on a number of measures to improve the situation, including establishing a forum to co-ordinate efforts.
Norway's Industry and Industrial Policy director Knut E. Sunde said: 'It is not only important that we create a common front against escapes, but also that we are able to share knowledge across the sector.'
The forum has already sent a letter to Nesvik outlining some of the measures it plans to introduce.
Sunde added: 'We have also had a very constructive dialogue with the minister.'
The new group said it plans to strengthen awareness and create a safety culture that runs from the boardroom to the cages.
It has already established that 80 per cent of escapes this year were down to human failure and poor operating routines, so improved training courses at all levels will now be given priority.
Henrik Stenwig, health and environment director at Seafood Norway, said the training courses will be introduced into different parts of the value chain that handle live fish, whether at sea or on land, with the eventual goal of achieving zero escapes.