Norway seafood exports hit new record a month early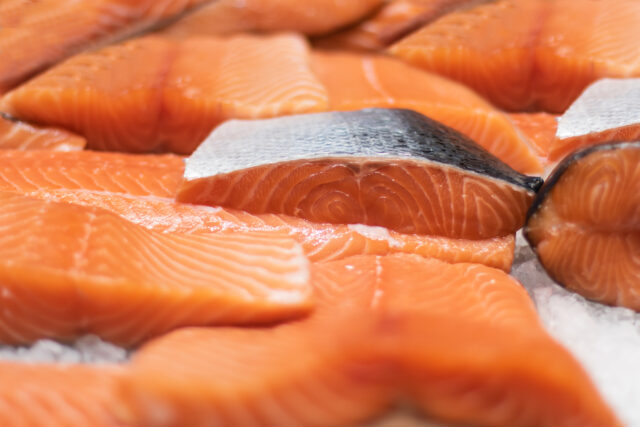 Norway's seafood exports last month have broken the 2019 all-time record figure of NOK 107.2bn (£8.9bn), the latest figures from the Norwegian Seafood Council show.
With the December figure still to come they so far total NOK 108.8 bn (£9bn). November exports were worth NOK 12bn (£1 bn) a value rise of 28% on a year ago.
Seafood Council CEO Renate Larsen said: "Although we still have major challenges with the corona pandemic both at home and abroad, we are experienced a growth in demand compared with November last year. This applies to important species such as salmon, cod, trout, saithe and king crab."
She did not think that the threat of a new shutdown in some countries would hit sales as hard as they did at the start of the pandemic almost two years ago, because of an increase in home sales.
November also saw a new monthly record for farmed salmon with sales reaching 127,000 tonnes and worth NOK 8bn (£660m). Volumes were 19% higher and the value 40% up on November last year.
Seafood Council analyst Paul T. Aandahl, said the strong development in salmon exports continued with a new monthly record in value.
He said: "Most markets showed a strong increase in volume and value as a result of continued high sales to the grocery trade. At the same time, the consumption of salmon in restaurants has increased compared to last year."
Aandahl added: "Thailand is a market that is worth highlighting this month. In November, Norway exported salmon worth NOK 145m (£12m) there, which represents a growth of NOK 92m (£7.6m)."
Farmed trout exports, which had been flagging, fared much better last month showing a rise on both fronts for the first time this year.
They totalled 6,600 tonnes, a volume increase of 6%. The value totalled rose by 31% to NOK 427m (£35m).
Exports of fresh cod increased by 34% in volume and 35% in value to NOK 125m (£10m) last month.