Norway Seafood Alliance wants full trade deal with EU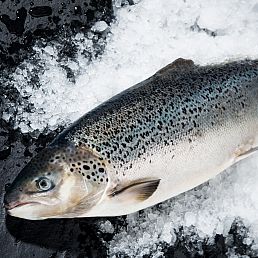 NORWAY's Seafood Alliance has asked the country's Foreign Ministry to submit a claim for full trade relations with the European Union. The Alliance was only established in August this year  and is a community of interest between the organizations in fisheries and aquaculture. It sees its mission  to strengthen trade interests for Norwegian seafood,  calling for free market access to all major markets. 
Members  include the Norwegian Seafood Federation, Norwegian Fishermen, the Fishing Vessel owners Federation (Fiskebat) and the Norwegian Seafood Association. It should be noted , however, that full trade relations is not the same as EU membership which have been rejected  in the past by the Norwegian people in a national referendums.
The Alliance says  Norway is the world's second largest exporter of seafood, surpassed only by China. The value of seafood exports have  increased steadily in recent years. In 2013, exports of Norwegian seafood at a value of 61 billion Norwegian kroners (NOK), with NOK 32-billion going to EU countries. This is in volume terms amounts to  2.3 million tons. Overall seafood exports are increasing substantially month by month
A statement said: "The potential for further development of Norwegian seafood sector is huge. Norway  manage rich fish stocks  over large areas and natural conditions along the coast makes it very suitable for aquaculture. Further development of the aquaculture industry is a natural extension of our history as a  fishing nation. 
"Aquaculture and the traditional fishing industry contributes both to ensuring value creation, employment,  to a settled  society along the coast."
 The core business of fishing, processing and aquaculture employs , including  the ripple effect in other industries totals around 43,000 full time equivalent (FTE) jobs..
It adds that the  seafood industry has all the prerequisites to remain a central pillar in the Norwegian society in the foreseeable future. The annual Norwegian seafood production represents a quantity equivalent to 31 million fish meals daily. Norwegian seafood production can be increased both through aquaculture, harvesting of species that are currently not exploited and greater degree of protection of residual materials and by-products from the production.