Norway salmon exports to UK up 27%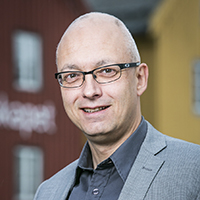 NORWEGIAN exports of fresh salmon to the UK increased by 27 per cent last week, according to the Norwegian Seafood Council.
And with Easter sales picking up, exports to other European countries including Sweden and Finland 'exceeded expectations'.
Norway is proving itself highly adaptable in the ongoing situation, although the closure of the restaurant segment globally remains the biggest challenge, said the Seafood Council yesterday, updating a regular coronavirus bulletin on its website.
Despite considerable uncertainty related to future demand and logistics, there was a gradual normalisation in Asian countries such as China and South Korea.
Paul Aandahl, seafood analyst at the Norwegian Seafood Council, said: 'As in previous weeks, we are seeing a continued reduction for fresh seafood and an increase in frozen and conventional products.
'Easter sales are about to start in earnest and fresh salmon exports to the UK and Sweden increased by 27 per cent and 52 per cent respectively last week.
'The weak Norwegian krone continues to compensate for reduced demand. In week 13 we see a 22 per cent reduction in the value of NOK against the euro and 27 per cent measured against the US dollar.
'While the export price to the EU for fresh whole salmon fell by 10 per cent in NOK, the price measured in euro was 27 per cent lower than last year.'
There was an overall decrease of 10 per cent in fresh whole salmon exports, but exports of fresh salmon fillet increased by five per cent and frozen fillet exports increased by 64 per cent.
The average export price for fresh whole salmon decreased by nine per cent to NOK 58.99 in week 13 (beginning March 23).
While exports to Asia decreased by eight per cent, there were some more buoyant markets, with South Korea importing 13 per cent more, and Taiwan increasing its salmon imports from Norway by 40 per cent.
Victoria Braathen, the Seafood Council's country director in China, said there were gradual steps towards 'a more normalised everyday life'.
'There has been a steady growth in salmon exports to China, from 10 tonnes in week five to 519 tonnes in week 13. However, it is still 18 per cent less than the same week last year,' she added.
The EU market, predominantly a fresh market for Norwegian salmon, saw exports down five per cent. Exports of fresh salmon decreased by six per cent, while exports of frozen salmon increased by 51 per cent.
There was an increase in salmon exports to several individual markets in Europe – Sweden, the UK and Finland (up 34 per cent) included – but the French market continued to decline, with the export of fresh whole salmon falling 31 per cent.
'Home consumption in France does not compensate for the closure of the restaurant market,' said Trine Horne, the Norwegian Seafood Council's country director in France.
'Exports of salmon fillet to France decreased by 58 per cent in week 13 compared to the same week last year.'
Meanwhile, exports of fresh whole salmon to the US continued to fall as a result of the sharp reduction in transport capacity.
Egil Ove Sundheim, the Seafood Council's country director in the United States, said: 'In week 13, exports of fresh whole salmon to the United States fell by 94 per cent. This is also due to large parts of the restaurant market in the US having closed for business.
'For fresh salmon fillet, the decrease was 41 per cent in week 13. We expect the challenges relating to logistics and reduced demand to continue here in the US for some time.'