Norway Royal Salmon reports mixed Q3 results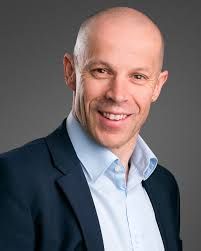 SUBSTANTIALLY higher harvests helped Norway Royal Salmon lift its overall operating profit, or EBIT, during the third quarter of this year. Post tax profits, however, were well down.
The company today reported an operational EBIT of 131 million kroner for the July to September period, compared with NOK 34 million a year ago, when the business was hit by an outbreak of ISA salmon disease.
But the operational EBIT per kilogramme was down from NOK 22.10 to NOK 17.97. Operating revenues amounted to NOK 1,398.47 million, compared with NOK 879.04 million in 2018.
The profit after tax dropped from NOK 152.4 million to NOK 24 million.
NRS harvested 7,513 tonnes gutted weight during the quarter, which is 203 per cent higher than the Q3 2018 figure, with Region North producing 7,076 tonnes and posting an operational EBIT of NOK 138.7 million.
The Region South figure was just 437 tonnes, with an operational loss of NOK 3.7 million compared to a small profit of NOK 1.8 million in 2018.
The business sold 24,736 tonnes of salmon during the quarter, up by 66 per cent on 2018.
CEO Charles Høstlund said: 'The group's main operations in Region North contributed to a stable and good performance on harvested fish, while Region South had a weak result in the quarter.
'NRS will grow through sustainable growth. The group increased its biomass in the sea by 32 per cent during the quarter and plans to increase the biomass further in the fourth (October to December) quarter.'
The estimated harvest volume for this year is 31,000 tonnes, a big drop on the 40,000 tonne figure predicted 12 months ago. However, total output is expected to rise to 37,000 tonnes by the end of next year.
The report also said that growth investment in Arctic Offshore Farming and a new smolt plant, along with the build-up of biomass in the sea, led to an increase in the net interest-bearing debt to a figure of NOK 926 million.
The estimated number of smolt put to sea this year will be 12.1 million, of which 10.1 million is in Region North and two million in Region South.