Norway Royal Salmon reports decrease in revenues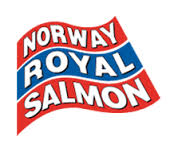 NORWAY Royal Salmon (NRS) has announced a decrease in year on year operating revenues of 12 per cent in the second quarter of this year.
A report in FIS states that the company's revenues were NOK 595.7 million (USD 96.7 million), less than the NOK 675.6 million (USD 109.6 million) obtained in the same period last year.
The operational EBIT also decreased, from NOK 71.5 million (USD 11.6 million) last year to NOK 26.5 million (USD 4.3 million) in 2014.
The company also reported a gutted weight harvest of 5,382 tonnes for the quarter, a decrease of 21 per cent on last year.
NRS states that this, plus lower sales prices and an increase in provision following uncertainty about the Russian and Ukraine markets, have accounted for the decrease in the company's operating revenues.
There was also a NOK 86.3 million (USD 14 million) decrease in positive cash flow for the quarter compared to last year, with operating activities generating NOK 48.6 million (USD 14 million) for the quarter.
However, the company's total assets – NOK 1,978 million (USD 321 million) increased from last year by NOK 145 million (USD 23.5 million), which represented an increase in NRS's receivables and fixed assets.
In the light of the Russian sanctions, NRS is preparing for a challenging short terms salmon market, until other markets and regions are sought. However, long term the company is confident that the forecast is looking positive.
Norwegian Royal Salmon owns and operates 4 fish farming companies holding a total of 25 fish licenses, and has minority stakes in 3 fish farming companies with a total of 8 fish licenses as well as minority interests in two harvesting plants and two smolt producers.