Norway records jump in salmon prices, at last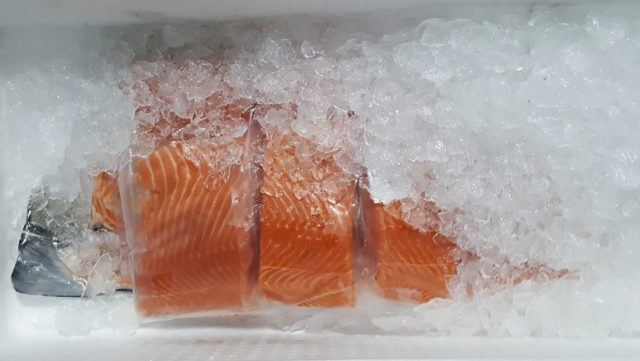 Fresh and chilled salmon prices recorded a sharp increase last week, according to the latest figures from Statistics Norway.
After months of stagnation they moved up by seven per cent to an average of NOK 49.81 per kilo.
However, that is about the same figure that was being paid during the third and fourth weeks of January 2014, six years ago.
The size of the increase has taken a few people by surprise, following analysts' predictions that prices were likely to remain flat for a couple of months at least . They are still a long way short of the NOK 76 per kilo pre-Covid level of 12 months ago.
There has been the occasional upward spike before, so the next few weeks will tell if this is part of a longer term trend or merely another blip.
A total of 19,141 tonnes of fresh or chilled farmed salmon was exported during the seven day period, an increase of 2.2 per cent on the previous week.
The export price for frozen salmon was NOK 49.97 per kilo, a rise of 5.5% from the previous week.
A total of 262 tonnes of frozen salmon were exported over the same period, down by 37.9% on the previous seven day period.
The prices include all weight classes, qualities and all fish sold, including fish sold on contract.
The price farmers are paid is usually around NOK 1.7 lower per kilo than the Statistics Norway price, according to Mowi's Salmon Farming Industry Handbook 2020.