Seafood could overtake oil: Norway PM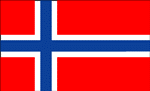 THE Norwegian Prime Minister Erna Solberg has said the country's fishing and aquaculture sectors have the potential to become the country's main industry when oil starts to run out.
Speaking to the annual meeting of the Norwegian Fishing Vessel Owners Federation, the premier said both conventional fishing and aquaculture could grow five-fold over the next 35 years.
'We have come to a turning point where the oil will no longer be the engine behind our economic growth – and I emphasise growth.
'Oil will still be a big part of the Norwegian economy for many decades, but we cannot expect the same repercussions from the industry that we have had in the last 10 years.
'The Norwegian economy will then be reset to a new normal.
'This comes as no surprise. We have always known that the oil will not carry us in triumph into eternity. But the sharp drop in oil prices has accelerated the need for restructuring.'
Solberg – who is also known in her country as 'Iron Erna' – then told the country's trawler chiefs: 'Norway must strengthen our other industries where we already have a competitive advantage, including the entire seafood industry.
'And we must encourage the emergence of new industries that provide the Norwegian economy more legs to stand on.
'And let's be clear: Norway has the best starting point for success. The Norwegian economy is solid and poised for change.'
She continued: 'Demand for seafood will continue to grow because the world population is growing, but there is also rising affluence and an increasing demand for seafood.
'It is an important cause of potential to quintuple the value creation from the seafood sector by 2050.
'Much of this growth will have to come within aquaculture, but there is potential for growth within wild fisheries.'
Solberg, who pledged government support for the country's seafood industry, said good conservation was vital.
'Most of our stocks are in good condition, and this contributes positively to increase our good reputation as managers of large fish stocks.'
She said that ocean resources belong to the community and that the seafood industry was a part of Norwegian history – and will be a central part of the country's future.